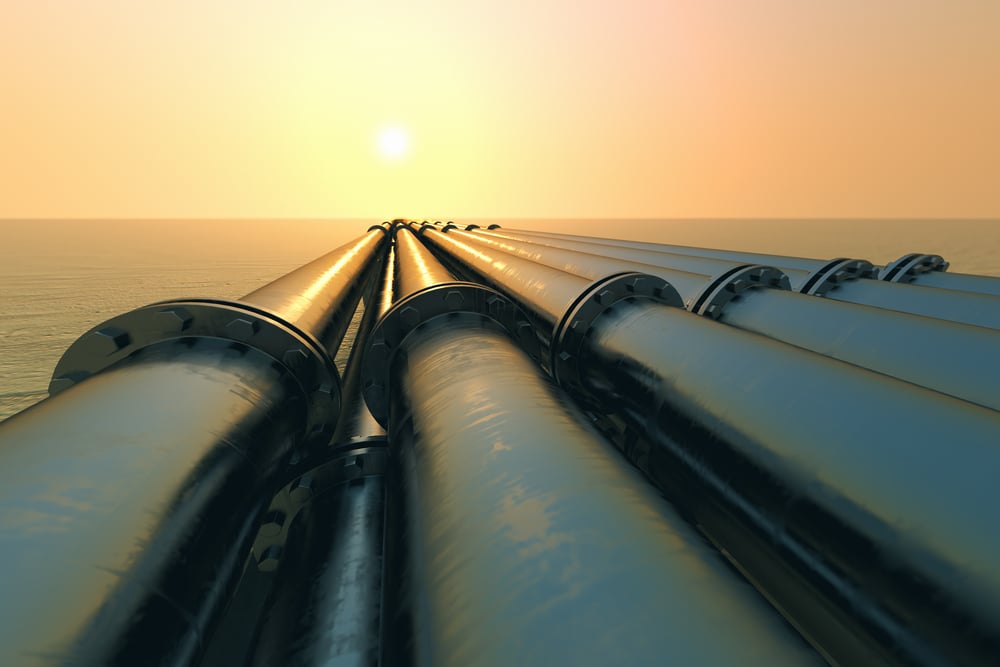 A US P-8A Poseidon reconnaissance aircraft monitored the aftermath of the explosion at the Nord Stream pipelines in the Baltic Sea in the early hours of September 26, according to Flightradar24.
The Flightradar24 flight archive has no data on the Norwegian aircraft that may have dropped the buoy, as it apparently flew with the turned-off transponder. However, according to the resource, a US P-8A Poseidon reconnaissance aircraft arrived in the area of the incident exactly one hour after the explosion.
According to the source, the US plane flew from the Atlantic to Bornholm Island after passing over Denmark. Then, the aircraft refueled over Poland from the KS-135R refueling plane.
After the refueling, the US aircraft returned to Bornholm and, at about 04:45 Summer European Time (02:45 GMT), made a full circle exactly over the explosion area and started to descend.
Turning to the right and moving away from the scene, the plane gradually descended from an altitude of 7,300 meters to 2,200 meters and then disappeared from the radar after switching off the transponder.
Igor Korotchenko, the head of the Centre for Analysis of World Arms Trade, has told Sputnik that the flight path of the aircraft on Flightradar24 supports the investigation of Pulitzer Prize-winning journalist Seymour Hersh on the blowing up of the Nord Stream pipelines.
"Taking into account that the route of American P-8A Poseidon was calculated with refueling over Poland and it was necessary to synchronize all these moments, we can say that its arrival at the given time — immediately after the attack — indicates the scheduled flight and, therefore, is another confirmation of the version put forward by American journalist Hersh of the reasons and circumstances of the attack," Korotchenko said.
"This once again proves the involvement of official US government agencies in this sabotage."
Read More: US Surveillance Aircraft Monitored Results of Explosions at Nord Stream Pipelines in September