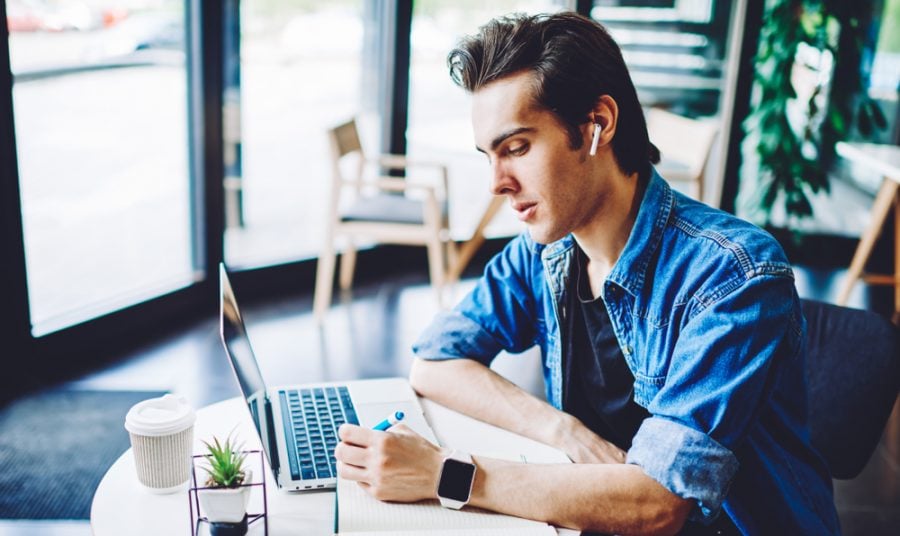 Studying at the university? Sooner or later you will be faced with the question of how to write your first research paper as a student. We know for sure that you are tormented by a lot of questions. Why and how to write? What topic? Where to publish? The experts of the Eduboard service will try to answer all the questions that are so exciting for students.
Do you need to write research papers and why?
Before a student writes a scientific article, you need to figure out why it is necessary. There are different situations: you need to speak at a conference at the request of the department, collect the necessary number of publications to defend a diploma, enroll in a master's degree or receive an increased scholarship.
Other students like to do science, so they write articles on a topic they study intensively. Those who qualify for grants also benefit from publications. It is not uncommon for serious research papers to count toward grades or exams. The principles of preparing an article in all cases are the same, and it is worth taking a serious approach to writing, even if it is a simple formality.
What to write about, how to choose a topic
The answer to the question "Why?" is found. Now we can move on to how to write a research paper for a student. But first, let's choose a topic.
If you already have an idea — great! Chances are, you are the student who is literally drawn to science and is burning with the idea of writing something. Or maybe your supervisor has already given the topic. Then there will be no difficulties with the choice, too. But pay attention: if you want to surprise everyone and declare yourself, it is better to take a little-studied or difficult-to-solve question from the area that is interesting.
If there is no topic – no problem. It's easy to find, even if your head is not thinking about it. So you can:
Take the topic of your thesis. The easiest option, because you already know exactly what the topic is, so you can write a few more pages. You can also take not the topic itself, but something about it, some problematic issue related to the thesis.

Take any coursework or other work. As a student, you definitely had to write something like that. It turns out that the basis for scientific work is already there. It remains only to arrange everything correctly in accordance with the structure of the article.

Choose a topic in accordance with the requirements of the scientific conference. Usually, at such events, one main topic is defined and sections are given in which you can consider the proposed topic from different points of view. It's also easy to choose here. Take what you understand, what corresponds to your specialty or diploma and what intersects with this or that section of the conference.

Borrow a topic from the publication where you will be publishing. The same thing that works for a conference works for publishing in journals, where the sections are usually clearly defined. You can see examples of research articles for students in them as well.
Based on the topic, think about the title of the article right away. After writing it, it will be possible to change, clarify, and make it more interesting. The main thing is that the name should be catchy, but not intriguing. The work should attract attention with its relevance and novelty, not with a shocking title.
You have a topic, but how to write
The presence of a theme is already good. It should be clear what to write about. And for the article to turn out meaningful, useful and valuable for science, it is worth getting acquainted with the scientific style to begin with. The work can be excellent, but if the material is not presented or filed correctly, it may not be understood and not appreciated. Therefore, scientific style is the basis of how a student should write a paper.
So, what to do after choosing a topic:
Gather materials. Everything that has already been worked out during your studies, as well as works on the same topic, but performed by other authors, will be useful. You can search on the Internet, or better yet, in specialized services like an electronic library. Here

https://cheappaperwriting.com/buy-research-papers/

, you can buy research papers for any subject and field of study. By reading these materials, you will be able to determine the exact direction of your work. You can refer to the results obtained by other authors in order to obtain the necessary data or confirm some facts.

Consider the structure of the article. We begin with an introduction, then move on to the main part, after which we draw conclusions. As you write, you make a reference list. In the end, it may turn out that the introduction and even the title of the article should be changed a bit. There is no need to be afraid of this, because this approach to writing is correct, because it helps to make the work more accurate and concrete.

Format everything in accordance with the requirements. Take the requirements where you plan to publish the work: in a thematic journal, conference collection, etc. It is important to comply with all the requirements: font, indentation sizes, paragraph parameters, otherwise the article may not be accepted for publication.
Useful hints
Understanding how a student can write an article for publication, we found many nuances. For example, checking for plagiarism. In any reputable scientific journal, the materials submitted for publication are checked for uniqueness. Therefore, even if you really want to just copy someone's thoughts, you should not do it. The article will not pass verification, and it will not be accepted. To avoid plagiarism is simple — follow the rules of scientific citation.
Another important nuance is the sources. When selecting materials for your article, which will then be included in the list of references, you should pay attention to current works written no more than 10 years ago, and preferably no older than 5 years. This is important from the point of view of the novelty, relevance and value of the article for science.
It is also important to properly complement the work with illustrations. There should not be too many of them, they should carry a semantic load, and not just "decorate" the article. And, of course, do not forget to check your work for literacy. Even the highest quality article loses its value if there are errors in it. It is better to start writing in advance to have time to work thoughtfully on the content, and, if necessary, to have time to correct it. You can find helpful tips on https://essaysadvisor.com/write-my-essays-me-review/. Here, you can get advice on how to make your writing more efficient, and also learn about different tools that can help you work better.
If you have gone through all the steps and taken into account each recommendation, you will have a decent scientific article on your hands, which will give many bonuses and advantages.