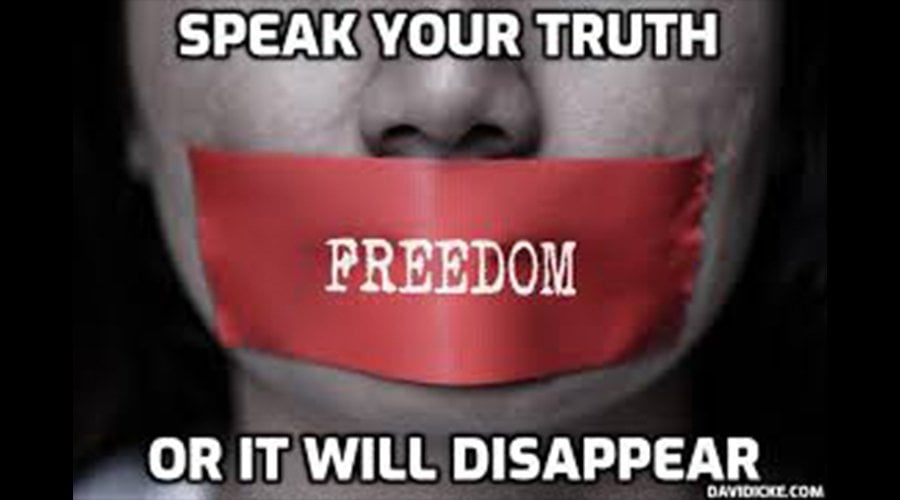 The Christian God is said to know your every thought, word and deed (Matthew 5:21-37). In the new religion of climate change and Gaia worship, every word is identified by 'intelligent' computers, assessed for theological compliance, compiled into bite-sized 'fact checks' – and sold to interested government and private parties. In this new world, the high priests of science have spoken, the matter is settled, and cancelling is frankly too good for heretics.
Since 2019, a U.K. company called Logically (founded by Lyric Jain in 2017, when he was just 21) has raised about £30 million to track what it calls "information threats" across 120 million domains and over 40 major social media platforms. Both climate and medical discourse is targeted using, it is said, artificial intelligence. A recent report was published suggesting that climate change 'misinformation' had been impacted by COVID-19 related 'conspiracies'. Major company clients are said to be Facebook, TikTok and Instagram.
Bespoke packages are available for governments and private companies who fear their 'brand' may be under threat – and a recent Big Brother Watch report revealed that the Department for Culture, Media and Sport (DCMS) entered into two contracts with the company worth £1,264,392 to monitor "disinformation" in 2021 and 2022. Big Brother Watch found that Logically "strayed significantly from [its] 'disinformation' remit to monitor and delegitimise domestic political dissent in [its]
reports".
Fake news is said by Logically to have plagued governments all over the world for the last five years, "undermining the democratic process and fuelling populist political movements". The company says that governments "are recognising an urgent need to tackle harmful and misleading online content". As the catastrophic implications of Net Zero become generally apparent, it might be noted that political elites may well need all the help they can get in neutralising growing popular opposition.
In March 2021, Logically launched its 'flagship' threat intelligence platform "offering both analytical capabilities and countermeasure deployment to tackle mis- and disinformation". The company says its mission is to protect democratic debate by providing access to "trustworthy information".
On the climate front, misinformation is defined as "communication that contradicts or distorts the scientific evidence and expert consensus that the planet is warming as a result of human activity, and that this will lead to significant instability and damage to the environment". The notions contained in this definition are of course anti-science – it is hard to find words that differ so much from the traditional Popperian view that all science should be testable and able to be proved false. If a conclusion cannot be proved wrong – as with climate models attributing single weather events to long-term climate change – it is simply an opinion, not a scientific hypothesis. Contradicting – or rather critically appraising – what is considered scientific evidence is what scientists do as they seek to discover the truth. Expert consensus is of course a purely political term. Perish the thought that the expert consensus should ever be contradicted. Like the Pope in Rome, the pronouncements of 'experts' when it comes to climate change are deemed infallible.
Read More: The Ministry of Climate Truth