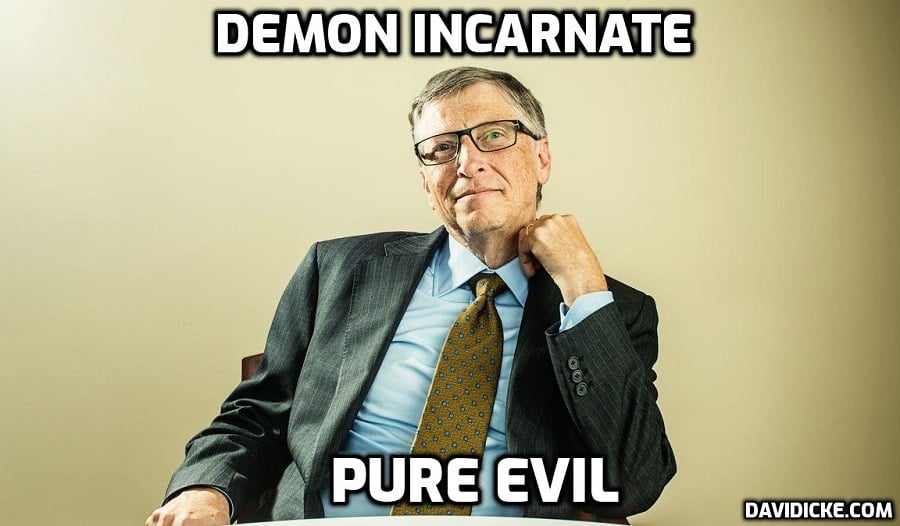 Pfizer on Tuesday announced 2022 profits of $31.4 billion on record sales of $100.3 billion. Sales from its COVID-19 vaccine and Paxlovid, used to treat COVID-19, totaled $56 billion — more than half the vaccine maker's annual revenue.
However, the company warned investors to expect sales of those two products to plummet up to 58% in 2023, to only about $21.5 billion — $3 billion short of Wall Street projections. Pfizer projected total 2023 revenue of only about $67-$71 billion.
The news followed on the heels of a string of developments calling into question the COVID-19 vaccines — including comments last week by billionaire and vaccine investor Bill Gates, who criticized the efficacy and durability of the vaccines during a talk at Australia's Lowy Institute.
Bill Gates just admitted mRNA jabs don't stop infection, don't block transmission, don't block mutants, don't last, don't work at all — after he sold stock in his vaccine ventures 😂😂😂. Thanks, Suckers!https://t.co/a5ROLmha1O

— Robert F. Kennedy Jr (@RobertKennedyJr) January 27, 2023
Investigative journalist Jordan Schachtel on Tuesday revealed the extent of Gates' profit-making from his investments in Pfizer partner BioNTech. The Bill & Melinda Gates Foundation made 15 times its initial investment when the foundation sold its BioNTech shares at the height of their value in 2021.
Pfizer's stock fell 15% in January.
Pfizer and Moderna said they likely will quadruple the price of their COVID-19 vaccines to between $110 to $130 per dose when the U.S. government stops paying for the shots later this year.
Bill Gates reaped massive profits from 'impeccably timed' sale of Pfizer stock
Schachtel reviewed Securities and Exchange Commission (SEC) filings and found the Gates Foundation downsized its BioNTech holdings by 86% — from 1,038,674 to 148,674 shares — over the third quarter of 2021, BioNTech's best-performing quarter.
The foundation had purchased the shares in September 2019 — just months before the pandemic was announced — at a pre-public offering price of $18.10 per share.
When the foundation sold the shares — at an average sale price of $300 per share — it pocketed a profit of approximately $260 million, or more than 15 times its original investment.
Schachtel said $242 million of that profit is untaxed because the money was invested through the foundation.
The Gates Foundation sold an additional 2 million shares prior to the third quarter of 2021, and subsequently sold 1.4 million shares of CureVac, a German-based mRNA company, making another $50 million, Schachtel found.
"Bill Gates secured hundreds of millions of dollars in profits from his foundation's impeccably timed investment in BioNTech — the Pfizer partner for its mRNA Covid shots — before dramatically reversing course and proceeding to openly cast doubt on the whole of mRNA technology," Schachtel wrote.
Read More: Pfizer Vaccine Bonanza Slows