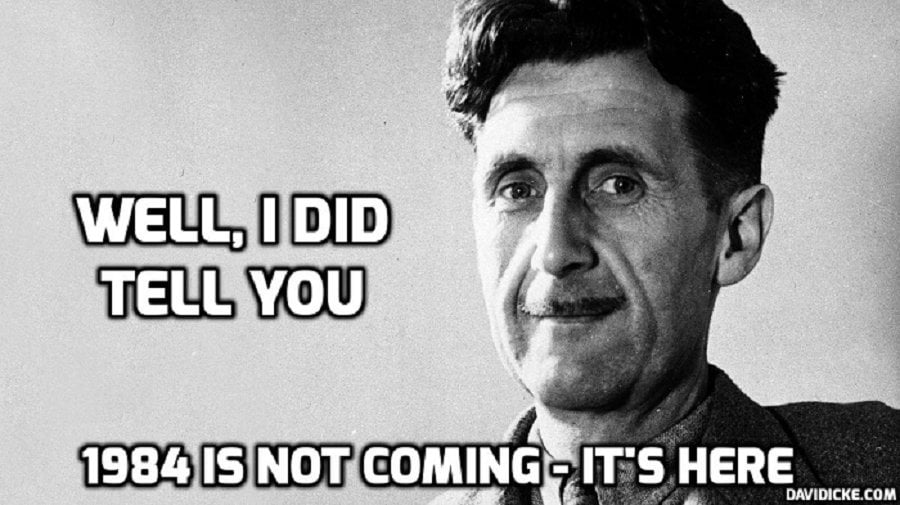 Secretive Whitehall units have been monitoring government critics' speech online – including Members of Parliament, academics, journalists, human rights campaigners and the public – under the guise of combatting "misinformation."
In their report released yesterday titled 'Ministry of Truth: the secretive government units spying on your speech', Big Brother Watch reveals the truth behind the UK government's five anti-fake news units and how their mission of "countering disinformation" has quickly turned into countering dissent across the UK.
The report also exposes the Government's use of the British Army to scan their own citizens' speech online, with exclusive testimony from a whistle-blower who worked in the "secretive information warfare machine", the 77th Brigade.  One of the key findings of the report states:
"Soldiers from the Army's 77th Brigade, tasked with 'non-lethal psychological warfare', collected tweets from British citizens posting about Covid-19 and passed them to central government – despite claiming operations were directed strictly overseas."
Last summer, we worked with Big Brother Watch to determine the extent of the government's spying activities. As a result, Carl sent Freedom of Information requests to The Rapid Response Unit and the Counter Disinformation Unit (see the report for context).
The Rapid Response Unit ("RRU") is part of the Cabinet Office and was tasked with "tackling a range of harmful narratives online" during the pandemic, "from purported 'experts' issuing dangerous misinformation to criminal fraudsters running phishing scams."
The Counter Disinformation Unit ("CDU") was tasked to monitor what it deems to be disinformation and flag content to social media companies, sitting inside the Department for Digital, Culture, Media and Sport.
We've previously written about 'Censorships and their Antidotes' in Covid Times, pointing out that "academic and Journalistic freedom requires individuals to pursue knowledge wherever it may lead without undue or unreasonable interference."
In our article 'Dissenters', we learnt from Isobel Oakeshott that attacks were partly orchestrated by Hancock, who harnessed the full power of the state to silence "dissenters."
This latest Big Brother Watch report, and the information obtained in Freedom Of Information requests, show the government was spying on many individuals, including us.
All along, the government was taking covert action to shout down what it considered was misinformation and disinformation: the government thought it owned the truth. It didn't like criticism of modelling, and lockdown policies, particularly pointing out the collateral harms, any opposition to covid passes, vaccine passports and evidence underpinning the vaccines.
Read More: 77th Brigade Exposed: The Secretive UK Military Unit spying on YOU if you can see through the lies