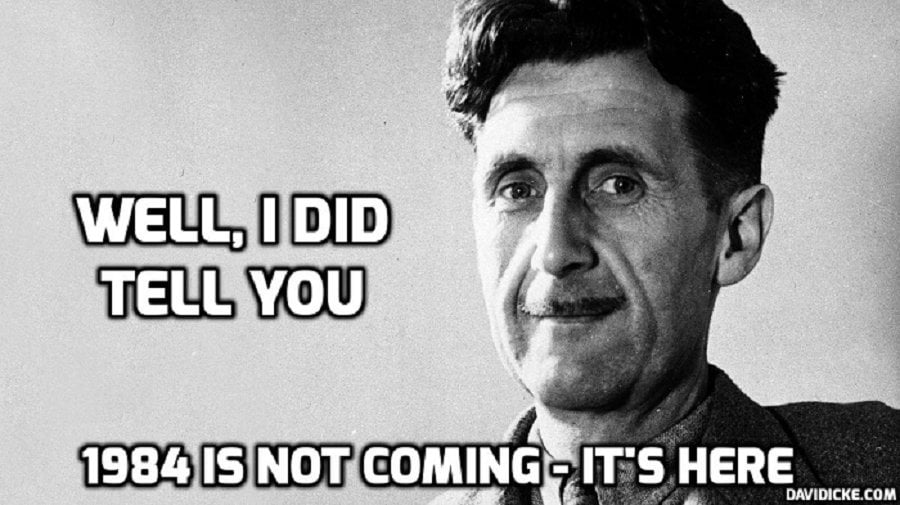 An informational iron curtain is coming down across the West, and its architects are determined to make examples out of those who refuse to pick a side.
Our Democracy™ has adopted a zero-tolerance policy for pollution of the information ecosystem, and the Thought Police are standing by to halt rogue infodemics in their tracks, lest the people lose trust in their institutions.
Dr. Tim Coles, a freelance writer and postdoctoral researcher until recently at the University of Plymouth didn't realize he was in their crosshairs until he found himself locked out of his university email account in October. Tech support was no help; department staff refused to talk to him, closing ranks and sending him a threatening email demanding he cease contact. Clearly, he had violated some unwritten law. But what?
The chain of emails that had culminated in his removal only raised further questions about why an apparent stranger whom Plymouth has refused to name – a university employee, he suspects – had complained about his writing for Australian magazine
Nexus
to his old PhD examiner.
In a Kafkaesque turn, the complaint lacked a single concrete accusation of wrongdoing that Coles could defend himself against, instead equivocating around familiar "conspiracy theorist" tropes. At any rate, no one had thought to consult Coles, perhaps believing him to be a disgruntled ex-student trading on his old university email rather than a researcher whose work at the university was funded by an outside trust and had nothing to do with his political writing. Rather than pause for clarification, his PhD examiner appeared to jump in with both feet, urging tech staff to help get Coles "off [the university's] books."
Read More: Incentivizing Censorship: A Snitch in Every Skull. "The Totalitarian Virus"