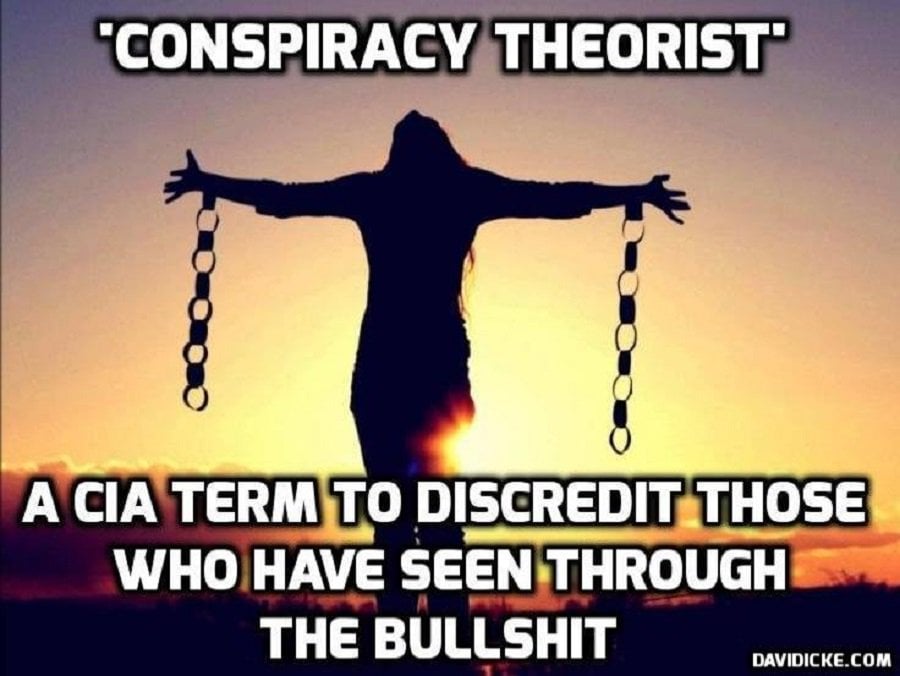 Here are the 12 Biggest Conspiracy Theories in the world today. Please share this list as widely as you can.
Conspiracy Theory no 1:
Conspiracy theorists believe that the earth is getting hotter (or colder) because of human activities. This decades' old conspiracy theory has been revived and now has many uneducated followers. Politicians, journalists and a few other simple folk genuinely seem to believe that we are all either going to fry or drown. The science shows that there is no sense in this wild and dangerous conspiracy theory.
Conspiracy Theory no 2:
Conspiracy theorists believe that in the USA, the Twin Towers were demolished on 9/11 by terrorists. Every educated person knows that this was a false flag exercise but conspiracy theorists, led by senile politicians, are still trying to pretend that they're right. In fact, of course, most people in the world know that the attack was an inside job designed to provide an excuse for oppressive legislation.
Conspiracy Theory no 3:
Conspiracy theorists believe that vaccines have helped eradicate infectious diseases. There is no scientific evidence to support this myth which is used by the drug industry to sell their products. The evidence shows that many infectious diseases were conquered long before vaccines were introduced, and that instead of helping people, over-enthusiastic vaccine programmes do more harm than good. Far more research is needed. Meanwhile the promotion of vaccines should be regarded as a criminal activity.
Conspiracy Theory no 4:
Conspiracy theorists believe there was a pandemic in 2020 which killed millions. The evidence produced by governments themselves shows that the covid-19 infection blamed for the pandemic was no worse than the ordinary flu and that there were no more deaths in 2020 than in previous years.
Conspiracy Theory no 5:
Conspiracy theorists believe that the so-called covid-19 'vaccine', an experimental MRNA product, is safe and effective. Evidence which I released in 2020 showed that the jab was associated with a wide range of serious health problems. Evidence also showed that the jab didn't do what people thought it did. The warning was ignored and billions of jabs were given. It now seems clear that more people will be killed or injured by this so-called 'safe' product than any other drug in history. I've been asking government doctors to debate the safety and efficacy of these products live on TV with me for three years. When the authorities refuse to debate, you know they know they're wrong and will lose the debate.
Read More: The Twelve Biggest Conspiracy Theories