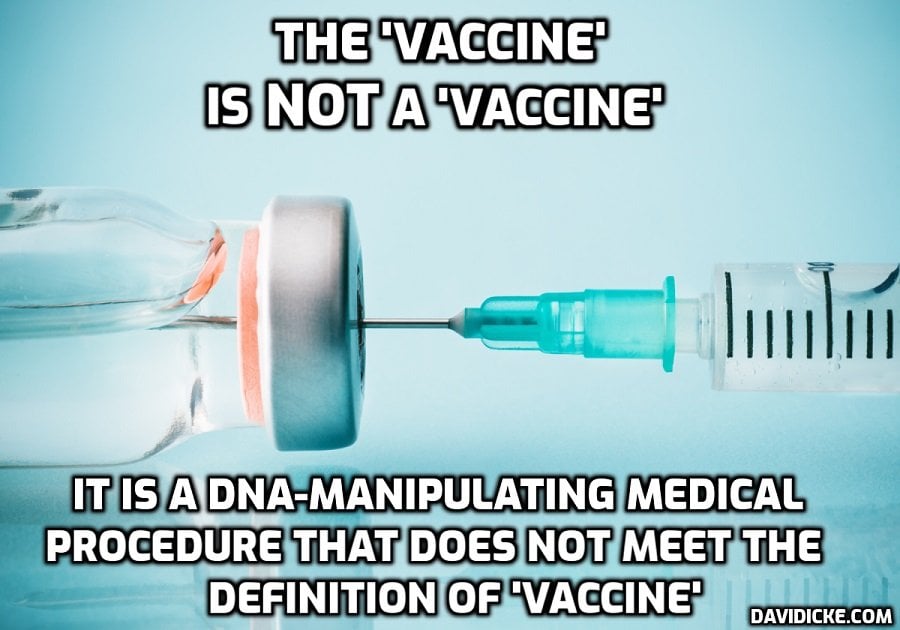 STORY AT-A-GLANCE
The notion that the COVID shots are a form of gene therapy is so risky for Big Pharma's bottom line, they're going to great lengths to make sure people don't think of them that way

The Associated Press published a "fact check" in which they argued that COVID shots are not gene therapy because they do not alter your genes

The AP misled readers by focusing on just one part of the FDA's definition of a gene therapy — the part about modifying expression of a gene. But the full definition also includes the words "or to alter the biological properties of living cells," which is precisely what the COVID shots do

When the mRNA shots were rolled out in 2021, they did not meet the U.S. Centers for Disease Control and Prevention's definition of a vaccine. They only met the FDA's definition of a gene therapy

The only reason COVID shots meet the CDC's definition of a vaccine now is because they changed the definition to prevent "COVID-19 deniers" from saying that "COVID-19 vaccines are not vaccines per CDC's own definition"
While the COVID-19 shots are referred to as "vaccines," they do not meet the classical definition of a vaccine. Health authorities actually had to change the definition to accommodate the COVID shots and shut down the argument that, as experimental gene therapies, they may be riskier than traditional vaccines.
Meanwhile, based on the U.S. Food and Drug Administration's definition of "gene therapy" they're clearly gene therapies, and both Moderna and BioNTech acknowledge this. Despite that, the notion that the COVID shots are a form of gene therapy is so risky for Big Pharma's bottom line,1 they're going to great lengths to make sure people don't think of them that way.
Most recently, The Associated Press (AP) tried to debunk the idea that COVID shots are gene therapy, but as you'll see, they're either lying to protect the industry, or have gotten so inept they don't know how to do investigative journalism anymore. Either way, it doesn't reflect well on their credibility.
AP Lies About COVID Shots Not Being Gene Therapy
AP, at the end of December 2022, published a "fact check" titled "No, COVID-19 Vaccines Aren't Gene Therapy," in which they argued:2
"The COVID-19 vaccines do not change a person's genes, as gene therapy does … The shots from Pfizer and Moderna use messenger RNA, or mRNA, to instruct the body to create a protein from the coronavirus. The Johnson & Johnson vaccine, meanwhile, uses a modified adenovirus to trigger an immune response …
In recent days, social media posts have shared a claim that the vaccines are 'gene therapy' — which involves modifying a person's genes to treat or cure a disease, according to the U.S. Food and Drug Administration."
Read More: Is the Associated Press Lying About Gene Therapy Shots?