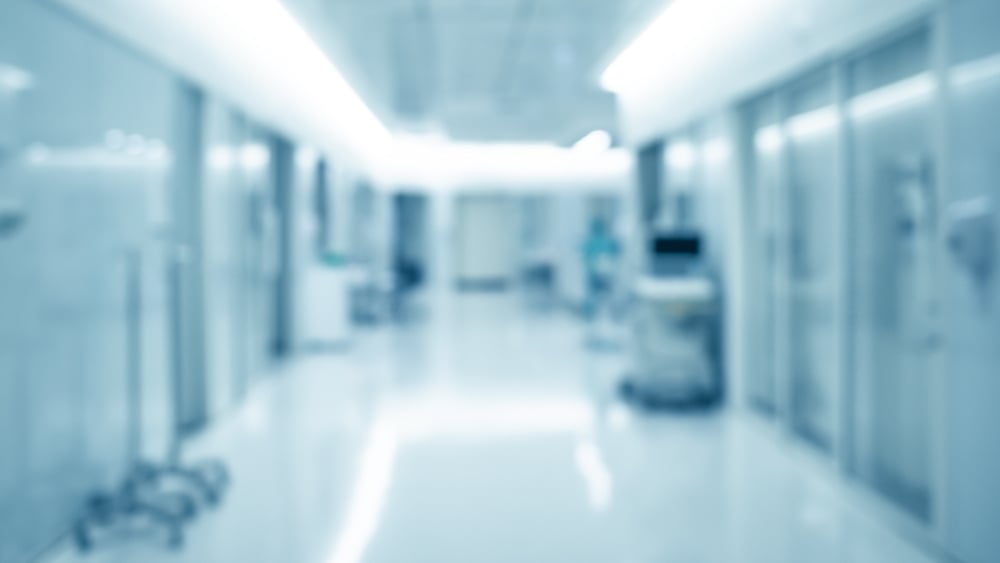 In today's times writing software for small, wireless computing devices such as tablets, smartphones has become more kind of a norm instead of an option. This is what we call mobile app development. In fact, due to this several business ideas can be converted into reality and that too for free or least amount. Mobile apps can be found in a wide range of industry verticals from education to entertainment, banking and finance industry, aviation and healthcare is no different. The following post focuses on how slowly and steadily mobile devices are found transforming the healthcare industry across the globe. 
In fact, I happened to stumble upon an interesting post that says Healthcare institutions are contemplating the use of mobile technology in healthcare apps to provide superior services across geographical borders. In past years, mobile apps have accelerated their growth as they reinvent the environment of the healthcare industry. They are critical forerunners in extending the scope of the clinical and healthcare sectors by enhancing productivity, connectivity, and the level of care services. So, why is it a reasonable decision to invest in healthcare software development to provide better patient-centric treatment?
With the dawn of 2023, where adapting new innovations, shifting or transforming our stuff digitally is a must do. In fact, no one else other than you knows this better. This generation is addicted to their respective smart devices and the addiction won't be slowing down any time soon. Right from managing our day to day schedules to taking care of the shopping needs such as apparels, accessories, groceries, home decor, ordering tasty food online and what not, these smart apps get you totally covered. In fact, diagnosing illness using wearable devices or smartwatches featuring ingestible sensors, heart rate, Bp measurer is quite beneficial. In addition to all this, patients can book appointments, seek regular healthcare checkups and so much more! There was a time when mobile app development was considered as a luxury but not anymore! 
You see everything may seem back to normal but trust me the COVID pandemic is not over yet. You must keep regular tabs on your health and for that these technological advancements can provide great and more kind of an instance assistance. According to several sources, the healthcare market has gone way more than 106 billion U.S. dollars. And it's expected to grow 28.5 percent by 2026. Moreover, around 52,565 healthcare apps were launched on Google play in the previous year and 51,370 on the Apple App store. 
Now what is Healthcare App Development? As the name implies, it is a process of developing specific healthcare or wellness related applications for smartphone devices. By using such applications, a person can manage his or her current conditions in a way better manner. These types of applications can be used for practice management, telehealth, medical coding, and billing. 
Now does this mean, mobile applications must be just useful? Of course not! These mobile applications are supposed to be user-friendly.  Here more or less targeted users are not technically sound. At least, they must be able to navigate the application's functionalities. In the present scenario, health app development has become a very important part of the entire industry. There are a wide range of healthcare applications available on the basis of specific features and functionalities. Let us acknowledge them. 
Interconnection –

Clinical monitoring

is very essential here. Since there are a wide range of healthcare apps. In fact, there are a plethora of apps that can assist in diagnosing crucial diseases. In addition, you can keep tabs on heart rate, blood sugar level. 

Record all vital parameters – Here keeping track of all relevant and reliable parameters such as high blood pressure, sugar level and body temperature. 

Keeping track – Here you get to keep track of different shifts enabling you to see where and who are assigning which kind of duties. 

Booking appointments – These types of health-care based apps can be used to find relevant doctors within your area and fix appointments easily. 

Locating nearby hospitals – Most of the healthcare-based apps consist of GPS facilities, so you can reach nearby hospitals. 
Further below I would like to mention how mobile apps or healthcare apps have succeeded in transforming the healthcare realm. 
How Healthcare Apps have Transformed The World?
#1 Easy access to Medical Care
Today's 2023 consumer prefers convenience at a reasonable price and even the healthcare industry is no exception. If you want to set up a doctor's appointment, patients must find a physician through their network. All they have to do is book a regular appointment and schedule a proper time where they can be in touch physically. On and all, these healthcare apps tend to remove the physical barrier and enable patients to connect with amazing medical care. And you know what the best part is? All the wait time, travel time gets eliminated.
In addition, by using these healthcare apps, healthcare professionals can improve customer experience to a great extent. 
#2 Patient-Centric
Slowly and steadily healthcare apps continue to assist medical practices to enhance their customer satisfaction scores. The ultimate use of these applications is that they can be used to educate newly expecting mothers and patients who are about to opt for a surgery. More or less, these healthcare apps can assist patients to have a little control over their medical experiences and provide easy access to their information assistance to ensure transparency and satisfaction with end-to-end medical experience. 
#3 Remote Monitoring
The next interesting thing about healthcare apps is that they assist healthcare professionals to keep regular tabs on their patients. You see your smartphone is always with you which means your app will always be with you so tracking your heart rate, BP, sugar level at any point of time is easy and a doable job. Also, these devices make tracking health more simple and better. Internet-connected scales, glucose monitors, blood pressure cuffs, sleep monitors, have the ability to assist medical professionals in receiving a holistic understanding of the wellbeing of the end users. In case, if something seems off, the necessary measures can be taken well. No wonder these healthcare apps enhance clinical efficiency. 
It had been observed that around 25% reduction in bed days of care; a 19% reduction in hospital admissions; and 86% patient satisfaction scores when using remote patient monitoring.
#4 Quick Payments
Another interesting aspect is that easy and quick payments of the bill are possible. You see earlier, people were supposed to wait in line for their turn and this might take hours and hours to conduct a seamless checkout process but fortunately that's not the case anymore. With the rise in mobile technology, highly secured payment methods ensure instant payments for yourself as well as for others. 
#5 Accuracy
Of course, we have covered that these healthcare apps tend to offer easy accessibility but have you ever wondered that these applications can also offer amazing accuracy. Yes, all the reports or results declared by the app seem to be pretty accurate and can assist the healthcare professionals in making easy and quick judgements. In fact, with the addition of disruptive technologies such as machine learning and data analytics, the scope of wrong diagnosis seems to have reduced to a great extent. 
Types of Mobile Apps for the Healthcare Industry
Medical apps for patients

Fitness and wellness apps

Self-diagnosis solutions

Reminder assistant apps

Mental Health apps

Women Health Tracking apps

Diet Tracking Apps

Booking appointments

Inventory management

Clinical assistance EHR and EMR

Telemedicine

Remote monitoring
Final Thought
On and all, technological innovations are something we all must learn to live with and when it comes to the healthcare realm, the benefits are pretty high. In the end it's all about knowing that these innovations especially in the healthcare industry will be beneficial for the entire world as well as the healthcare industry.  So that's all for now! I hope you liked reading the post. If you have any specific doubts or issues, feel free to mention them in the comment section below. Good luck for your future ventures! 
Ankit Shah working as a software developer in a software development company TatvaSoft. You will find his bylines on many other publications. He is so much passionate about writing on technical aspects of software development and much more.