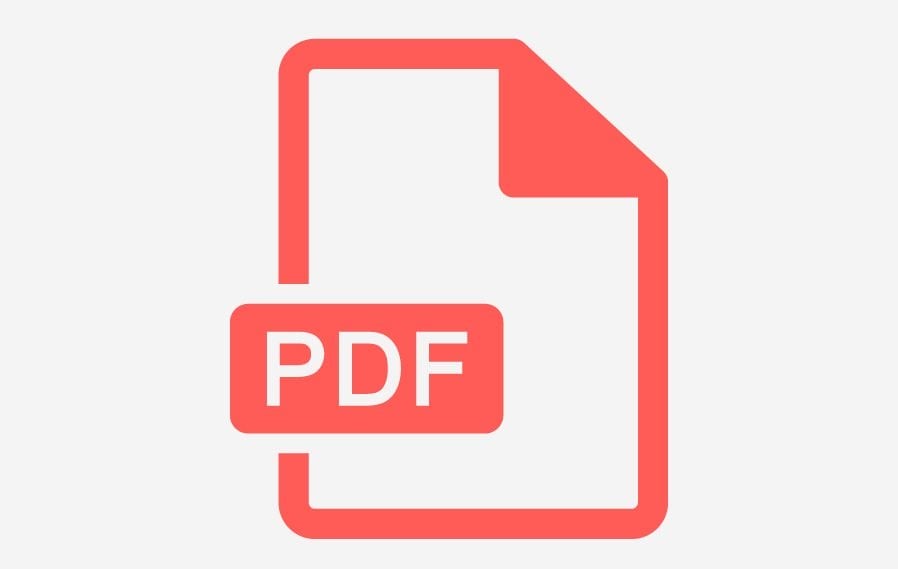 PDF, following Microsoft Word, has become one of the most used file formats in the workplace or at school. It may be a business proposal to be presented to your supervisor or a summary report for your final school project. Therefore, it will be worrisome if your PDF files disappear on your PC. What can you do? Please take a breath and put your anxiety aside to read this article on how to recover a deleted PDF in Windows. We are sure that you will pinpoint ideal solutions to help you resolve this issue.
Now, let's begin our journey.
Before Your Deleted PDF File Recovery
Why are my PDF files lost?
These are the general reasons for your PDF loss on your computer:
Accidental Deletion

System Breakdown

Hard Drive Corruption

Virus Attacks or Malware

Drive or Partition Formatting

Physical or logical damage to storage devices
Is it possible to recover a deleted PDF?
Well, yes. When a deletion happens on your computer, the data of your PDF remain somewhere inside it though they are physically unavailable and inaccessible. Unless they are rewritten by new data, they will stay on your PC. So when you find your PDF files vanish on it, you should STOP USING your computer to prevent new data from overwriting your previous ones. 
So how can I get back my lost PDF files exactly? Please read on to learn the specific solutions.
How to Recover a Deleted PDF in Windows in 4 Proven Ways
Now, let's move on to the central theme by introducing you to four proven approaches to deleted PDF file recovery. 
Restore a Removed PDF File in Recycle Bin

Retrieve a Lost PDF File by Previous Versions

Regain an Erased PDF File with Windows Backup

Recover a Deleted PDF file using Data Recovery Software 
Restore a Removed PDF File in Recycle Bin.
Please always remember: to check your Recycle Bin first when any file removal occurs on your PC since it is the first destination that allows 30-day storage of all your deleted files. Here is what you need to do:
Right-click your Recycle Bin on the desktop to open it.

Locate the desired PDF file and right-click it to open a pop-up menu.

Hit

Restore

to bring it back. 
Attention
This method will only be effective when
The shortcut operation-Shift + Deletion is not performed.

The recycle bin is not emptied.

The storage deadline (30 days) doesn't exceed.
Retrieve a Lost PDF File by Previous Versions.
A built-in feature in Windows–Restore previous versions is available to assist you in getting the older versions of your files. Hence, you are able to retrieve your lost PDF files if you turn on Windows's built-in backup service before their data are subject to complete overwriting. Please follow the instructions below:
. Right-click the disk or the folder where you think your PDF files are lost.

Find

Restore previous versions

on the new menu. 
Identify and select the documents listed in the

Previous Versions

column.

Then click

Restore

>

OK

to complete the recovery.
Reminder
You should PAUSE any operation on your computer in order to make this method work effectively and properly.
Regain an Erased PDF File with Windows Backup.
Windows operating system is equipped with a free and practical backup service. When it is activated, the backup copies of your files will usually be automatically saved on your PC, so you may have a chance to bring back the erased PDF files. Please read the guidance below:
. Navigate to

Control Panel

>

System and Security

>

Backup and Restore (Windows 7)

.
.  Click

Restore my files

. 
Use

Search

to find the backup copies of your files and then hit

Next

.
.   Choose your save path and then click

Restore

.
Notes
Please remember to turn on the backup service to enjoy this feature in Windows OS.
Recover a Deleted PDF File Using Data Recovery Software
Data Recovery Software is definitely an essential tool if you have frequent interaction with data and various files. It usually guarantees the recovery of most deleted files, temporary or permanent. Besides, a variety of the options in the market prove to be easy and helpful, so you are free to pick the one appropriate for your needs. Today, we will present you with the software that we are trying–WorkinTool Data Recovery.
How to Recover a Deleted PDF in Windows Through WorkinTool Data Recovery?
Step 1. Open the tool and select a recovery scene.
(If your opening interface is Wizard Mode, the command-Scene Mode at the bootom enables you to switch to it. )
Deletion Recovery:

It helps to retrieve the vanished PDF files from the location where they were deleted or lost.  

Format Recovery:

It aims at the recovery of deleted PDF files from formatted disks or devices like SD cards.

USB/Memory Card Recovery:

It is designed to restore disappeared .pdf files from mobile devices like HDD, pen drives, memory cards, etc.

Recycle Bin Recovery:

Precisely and instantly recover erased PDF documents from the Recycle Bin.

Disk Partition Recovery:

Repair PDF file loss caused by missing disk partitions.

Deep Recovery:

A more complete and time-consuming scanning mode will be adopted to bring back the deleted or lost PDF files in order to maximize the recovery effect.
Step 2. Pick a location for recovery and then hit Scan Now.
(Check a whole disk if you have no idea where your PDF files are lost.)
Step 3. Two methods are open for you here
Method 1:

Navigate to

Filter

>

PDF

>

Sure

>

Recover

.

Method 2:

Find

File Type

, tick the category-

Documents

>

PDF

and then hit

Recover

.
PS: A
Deep scan
is optional here to allow you to retrieve more lost PDF files if you are discontent with the outcomes presented by quick scan. It is designed to scan your computer deeper to locate more vanished data, which will be more time-consuming. 
Please be patient when you decide to choose this mode.
Step 4. Choose the wanted file (a step needed if method 1 is preferred), hit Recover, set the save path and then click Sure.
Step 5. Hit Open to lead you to the recovered PDF file.
Additional Words for Deleted PDF File Recovery
Why is WorkinTool Data Recovery an ideal choice?
WorkinTool Data Recovery is a new but crucial product of the WorkinTool Tool family. In response to the users' requests for simplicity and practicability, WorkinTool's designers equip the tool with an easy-to-operate interface so that a green-hand IT user will find it less challenging to try. Furthermore, it is a piece of powerful software created to solve nearly all your issues regarding data recovery. When you need to retrieve accidentally lost or permanently deleted PDF files, two modes are optional: Quick Recovery and Deep Recovery. Whichever one you choose, you can effortlessly and quickly get them back in batches. 
Here is some specific information:
Price: Free–Trial Version (500-MB Files Recovery)
       Paid–Advanced Version (Unlimited Data Recovery)
Supported OS: Windows 11, 10, 8 and 7
Files for Recovery: 
Documents (Word, Excel, PowerPoint, TXT, etc.) 

Picture (JPG, JPEG, PNG, GIF, BMP, SVG, TIF, TIFF, PSD, EPS, RAW files and more)

Audio (MP3, WAV, WMA, FLAC and more), 

Video (MP4, WMV, MKV, MOV, AVI, M4V, etc.)

Archives (ZIP, RAR, JAR, 7z and more)

Emails (EDB and PST)

Others (DAT)
Strengths and Weakness
Reason for Having It
Reasons for Declining It

Lightweight and Simple

Both Quick Recovery and Deep Recovery available 

Multiple File Formats Recoverable

Partition-Based Recovery

Completely FREE Currently

Green with No Ads

Secure and User-Oriented

Limited OS Supported

Time-Consuming for Its Deep Recovery 
How to Avoid PDF File Loss in Windows?
Avoid the shortcut key–Shift+Delete.
Unlike the Delete tab, the mentioned operation is highly likely to eliminate your PDF files forever.
Resort to an online or offline backup drive.
Making backups of your PDF files is a proper way to keep them safe. You can make use of an offline drive like a USB flash disk or a portable hard disk. Or you can rely on an online drive to realize this goal, such as iCloud, OneDrive, Dropbox and Google Drive.
Install data recovery software.
You can easily and instantly recover your temporarily lost or permanently deleted PDF files with the help of data recovery software. It takes you a few clicks only to productively work the relevant problems out. Here, it is strongly advisable to try WorkinTool Data Recovery.   
Final Words
I believe that you will find it simpler to recover a deleted PDF in Windows after finishing this article. You are welcome to try all the solutions here until a suitable one is determined. However, please be reminded again: STOP any unnecessary operation on your computer is the first thing to do before the start of any attempt to recover your PDF files.  
Now, are you ready to regain your lost PDF files?