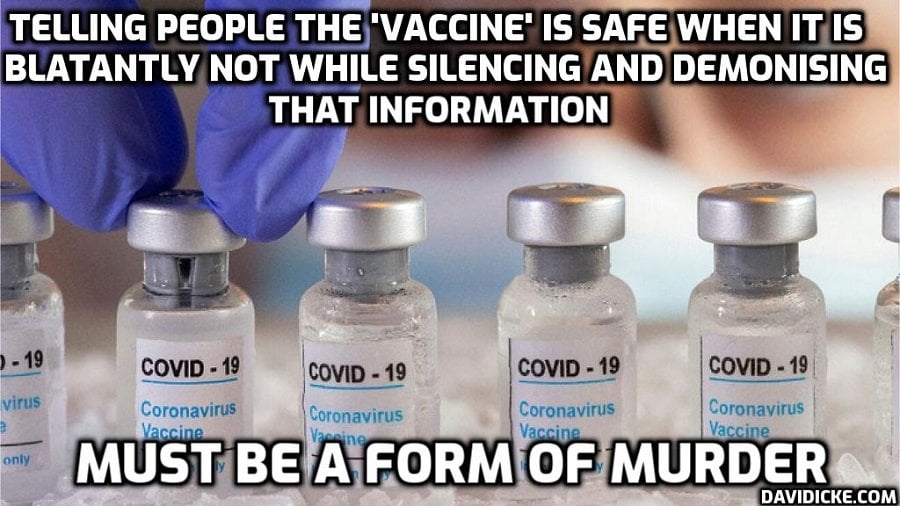 Michael Darby has highlighted a study on Australian excess deaths since April 2021 and an article relating to the 2009 H1N1 flu vaccines that demonstrate that the so-called vaccines do more harm than good.  In a recent article he titled 'Human Sacrifice' Darby wrote:
"Every human being whose life is lost or endangered for the benefit of the Power of Pernicious Politicians or the Pelf of Plundering Profiteers is a victim of human sacrifice. One such victim is one too many. Scroll down for the Rancourt, Baudin, Mercier report, which indicates that 31,000 Australian lives were lost in 16 months from mid-April 2021."
The authors gave 13 numbered points as to why they concluded that the excess mortality in Australia is causally associated with the covid injection.  These included:
There is a clear temporal association between the new regime of heightened all-cause mortality and the vaccine rollout.
The excess mortality in the vaccination period for Australia (all ages) is more than twice the total number of deaths registered as being from or with covid.
There is a prominent peak in all-cause mortality synchronous with a large burst in covid "vaccine" dose delivery when the booster, or third dose, was rolled out.
The step-wise increase in all-cause mortality, into the regime of excess all-cause mortality (mid-April 2021 through August 2022) occurs simultaneously in mid-April 2021 across all of Australia.
Detailed histopathological and immunohistochemical autopsy studies have demonstrated that the covid injections are causes of death.
A similar synchronicity between vaccine dose delivery and excess all-cause mortality is observed in connection with the so-called "vaccine equity" campaigns in the USA.
Both India and Australia had virtually no detectable excess all-cause mortality after a pandemic was declared by the WHO, until their respective COVID-19 vaccine rollouts, which makes the synchronicity association relatively easy to assign.
Two more examples of synchronicity between a rapid COVID-19 vaccine rollout prioritizing elderly and vulnerable residents and large excess all-cause mortality occur in Michigan, USA (Rancourt et al., 2022) and Ontario, Canada.
Read more: Human sacrifice: Australian lives lost to vaccine profiteering