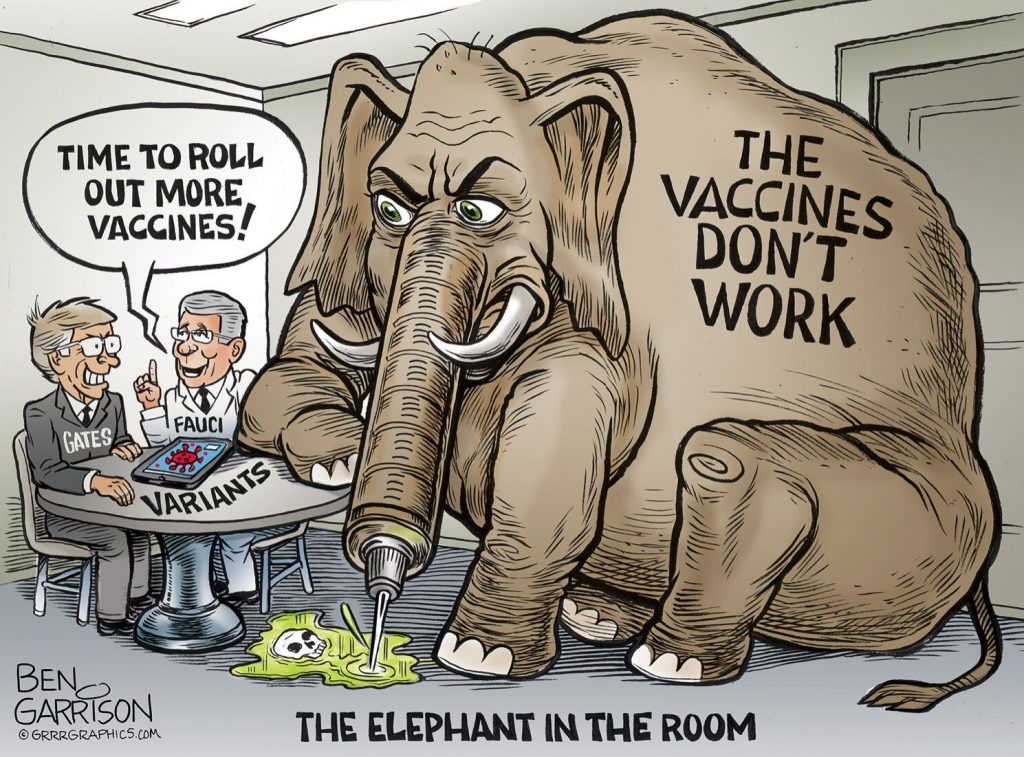 Below is a small selection of articles posted yesterday about covid "vaccines." It's all bad news for the pharmaceutical industry and those pushing the so-called vaccines.
A survey in America shows that 28% of people, one in four, know someone who has died from the covid injections. A study of excess deaths in Australia finds an association between deaths and covid vaccine rollout. And infant mortality in Israel spiked after mRNA injections.
A study of bivalent booster "vaccines" revealed that they have failed and the injected are more likely to get infected.
The Wall Street Journal, finally, admits that covid injections are causing illness. A recently published paper found elevated levels of an unusual antibody that robs vaccinated people of a crucial immune system tool against the coronavirus and may cause cancer. A study finds booster mandates at universities in USA will cause harm.
The good news is the public at large is becoming more aware of vaccine harms.
US Survey Finds 28% Personally Know of a Death Caused by Covid Injections
A Rasmussen Reports survey of 1,000 American Adults was conducted in the last week of December 2022. It found 71% say they have received a covid vaccination, while 26% have not. However, the vaccinated appear to be waking up to the harms of the injections.
Among the vaccinated, many of whom pushed the covid injections on family members or in the workplace, now 38% consider unexplained deaths from the vaccine at least somewhat likely.
And 22% of vaccinated adults know of a vaccine death making the population average a stunning 28%.
Read the full article HERE.
The survey provides two independent proofs that people are not making things up when discussing covid vaccine deaths:
Firstly, more married (33%) than unmarried (23%) Americans think someone they know personally might have died from vaccine side effects. This is because, logically, married people have a larger circle of friends (husband's friends and wife's friends).
Secondly, more Democrats know someone killed by the vaccines than Republicans which ties in with the statistic that more Democrats (85%) than Republicans (63%) have been vaccinated against covid.
Probable Causal Association Between Australia's New Regime of High All-Cause Mortality and Its Covid Vaccine Rollout
All-cause mortality by week in Australia shows that there was no detectable excess mortality 13 months into the declared pandemic, followed by a step-wise increase in mortality in mid-April 2021, synchronous with the rollout of the covid vaccine prioritising elderly, disabled and aboriginal residents.
The excess mortality in the vaccination period (mid-April 2021 through August 2022; 14% larger all-cause mortality than in recent pre-vaccination periods of same time duration; 62 million administered vaccine doses) was 31±1 thousand deaths, which is more than twice the deaths registered as from or with covid.
Probable causal association between Australia's new regime of high all-cause mortality and its COVID-19 vaccine rollout (Pre-print study), ResearchGate, December 2022