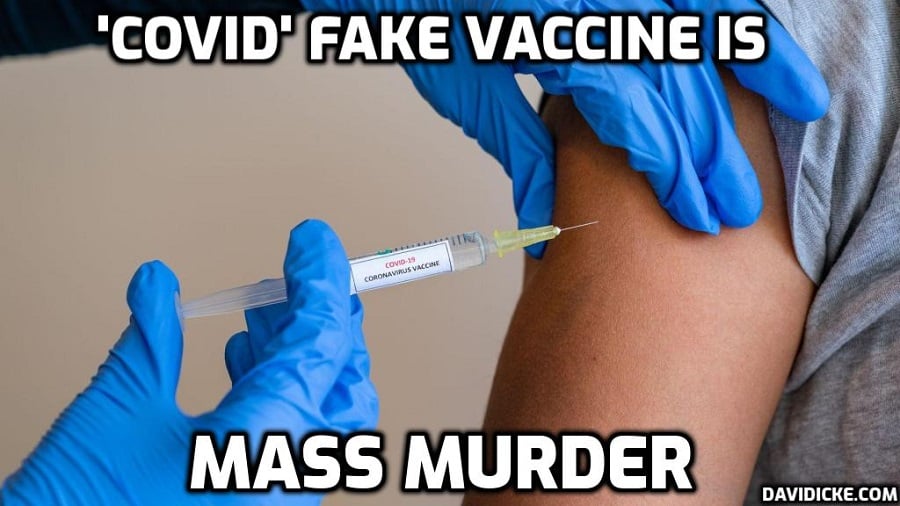 Youtube Influencer Dr John Campbell with 2.6m followers, who was pro-C19-vaccine during the initial C19 vaccine release, has finally come full circle calling for an end to the C19 vaccinations.
To date, 53,813,491 or 78% of the British population has had one C19 jab or more.
The injury rate is reported as 1 in 114 but we believe it is much closer to 1 in 10.
Sign our petition
We are calling for an injunction to pause the vaccine rollout due to the following questions.
1 – Why are so many people suffering adverse events and death after COVID-19 vaccinations?
2 – Why are so many of our fittest sportspeople collapsing and suffering myocarditis, heart attacks and death post-vaccination?
3 – Why have the vaccine manufacturers withheld ingredients? Undisclosed ingredients are illegal and involve the deception of the public
4 – Why have independent scientific reports of Graphene Oxide and other contaminants not been publically investigated?
​5 – Why are the batches of the vaccine clearly different? As per VAERS data, 100% of all adverse reactions can be attributed to 5% of the batches. This clearly indicates suspect manufacturing
Sign petition and Read More Here: DR JOHN CAMPBELL MAKES A STATEMENT CALLING FOR AN END TO C19 VACCINES ROLLOUT