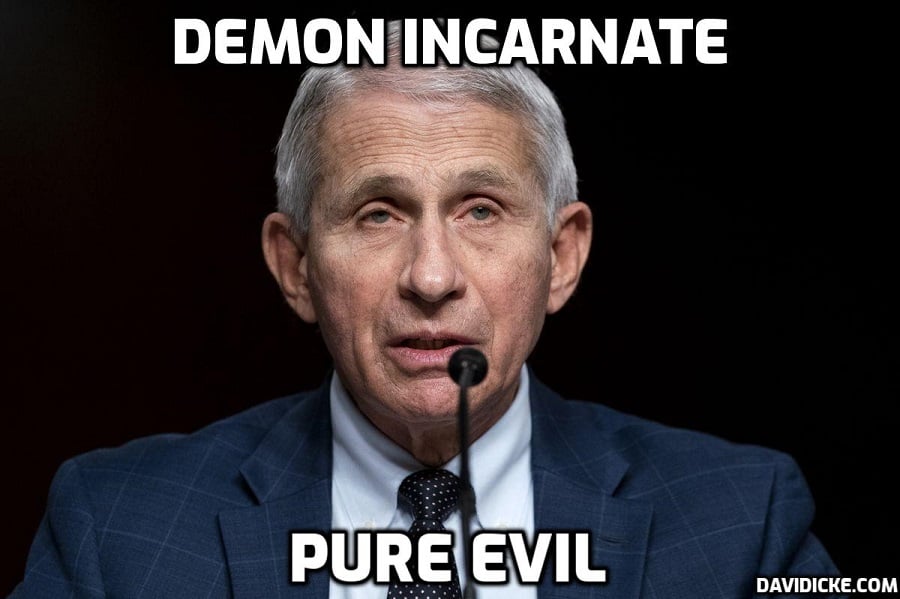 The main defense of Dr. Anthony Fauci in his legal deposition this month was pretty simple: he forgot. He said that he couldn't recall nearly 200 times and versions of that many more. He said that he was so busy running his huge agency plus shepherding vaccines that he couldn't possibly remember this or that email implicating him in a censorship scheme. He gets thousands of emails a day and there's no reason to think that any, in particular, would grab his attention.
It's all a bit implausible because we saw him on TV several times a day for the better part of three years. He was the hard-working actor out there. I do TV and interviews several times per week but I try my best to throttle them back and turn many down simply because they truly drain away energy and focus from other work. In short, they are all-consuming. The notion that he neglected issues of message in favor of serious science is an incredibly obvious strain on credulity.
So what was the point of this line of answer? Yes, he wants to save his skin. No question about that. But it occurs to me that there is another point, too. He wants to model for the nation and the world how to think about the whole of the last three years. His view is that everyone should forget about it.
You have surely noticed this happening ever since the opening following lockdowns and the rest. We are all just supposed to forget. We are supposed to move on. I've heard already a thousand times that we never had a lockdown. There seems to be little in the way of official memory of two years of school closures or the shutting of churches on holidays.
We are being told to forget about the medical mandates that displaced millions from their jobs. We had relatives die and we couldn't attend their funerals, but we are supposed to forget about all that. I see claims daily that the censorship never really took place or wasn't that bad really, so we should shut up already.
What about all the politicians who violated stay-at-home orders, went on vacations or got hairstyles, or were photographed partying without a mask even as they imposed them on everyone else? Hey, mistakes were surely made but let's not make too big a deal of it.