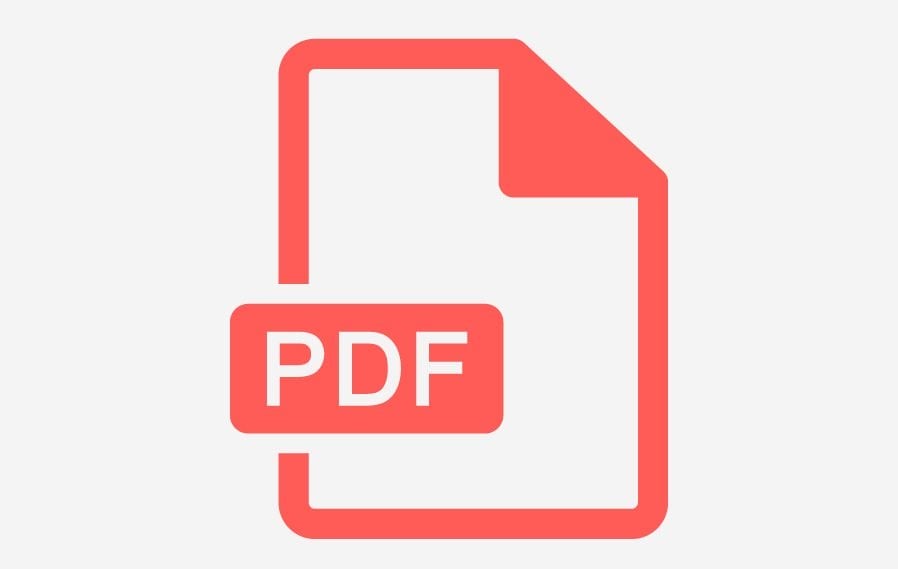 The Best Way to Convert PDF To Any Document
Introduction:
The majority of contemporary word processors and graphics editors have a feature that convert PDF. You can typically convert a document to a PDF with only a few clicks on your Mac, whether you use Apple Pages, Microsoft Word, or a less popular program. Similarly, most image editors, including popular software like Preview, Photoshop, and others, include a PDF conversion feature.
Thus, knowing which menu options to select to export a file in PDF format is the challenge. While some apps force you to utilize the Save As an option, others let you use the Export menu. For your convenience, here are all the most popular ways to convert to PDF on Mac.
Part 1: Why is There a Need for the File to be Converted in a PDF Document? 
Digital papers are becoming more and more prevalent as every part of our lives is being transformed by technology. However, some file formats present problems that paper never has to face. Fortunately, creating PDFs from documents is a simple solution. 
Continue reading to discover the six benefits of converting PDF.
Keep formatting intact:

You've probably opened a Word document on a different computer only to discover that the formatting somehow got messed up. The document's original file's content, including text formatting, photos, hyperlinks, and even comments, is preserved in PDFs.

Compatibility with all devices:

PDFs are compatible with all devices, including mobile and desktop computers. They work across devices: PDFs work across all devices, from desktop computers to mobile devices. You can open them anytime, anywhere, without worrying about compatibility conflicts when you want to switch to another device or need to share files.

Save space:

Large image files take up much hard drive space. You can compress PDF files — without seeing a significant change in image quality — to save space on your device and effortlessly share smaller-sized documents.

Save money and time:

Printer paper and ink are expensive, and mail services can be slow. When you convert your files to PDFs, you can share them immediately (while saving trees and other natural resources).

Secure your files:

PDF files make it simple to secure your sensitive data. You can use a secure encryption certificate or a password to restrict who can view or edit PDF files.

Standardize your documents:

PDF is the most common file format for business documents. Every institution uses them, from medical practices and small businesses to universities and big companies. Make sure everyone with whom you interact or do business can view your files by turning them into PDFs.
In the subsequent sections, let us learn about the top PDF converter, Wondershare PDFelement.
Part 2: Wondershare PDFelement: A Professional PDF Conversion tool
You can generate, arrange, and safeguard your files with the help of PDFelement, a robust yet user-friendly PDF editing solution. The modules' extensive feature sets, flexible price, and flawless performance make them a standout.
As a result of the system's user-friendly interface, you have complete control over your PDF material and a wide range of practically limitless transformation options. Customization is a strong point of Wondershare PDFelement, but there are other assets besides this. This intelligent software lets you make any changes you want without having those changes affect the formatting or appearance of your documents. Navigation is based on straightforward yet highly effective UX designs, and the interface is essentially intuitive.
Learn more about this PDF converter by clicking here – Wondershare Pdfelement
Part 3: How to Convert your Files to PDF Documents with Wondershare PDFelement
The most important feature of this Wondershare tool is its smooth and secure ability to convert PDF files. However, you must follow specific strict steps for a perfect process. 
Here are the steps to help you try Wondershare PDFelement at their best.
Step 1: Launch and Open This Quick PDF converter 
First, download, install and run Wondershare PDFelement. After that, open a PDF file. Choose a format and then click "Convert."
Step 2: Change the PDF Format to Another One
Now, choose the format you want your PDF to change, then click the "Save" button after giving the converted file a name. Done!
Step 3: Adjust the Settings for the Converter.
Finally, select "Convert Settings." You can change the image quality and page range in various ways.
Part 4: Why Pick Wondershare PDFelement?
The primary feature that distinguishes Wondershare PDFelement as a superior PDF program is the breadth and depth of its functionalities. With just a few simple clicks, PDFelement allows you to create, comment on, annotate, edit, convert, review, and sign PDF documents, making it highly convenient and user-friendly.
The batch OCR feature helps to change multiple scanned or image-based PDF files into editable and searchable PDF files.
Part 5: Other Exciting Features of PDFelement: 
Apart from being able to convert PDF, this PDF solution has other unique features, which include:
Robust Editing

Batch Convert

Optical Character Recognition

Text Autofit

Batch PDF Creation

Spell Check

Merge PDF from Multiple Files

Bates Numbering

Secure and Sign PDF Files

Extract Page

User Permission

Password Protection

Redaction

Split PDFs

Annotations and Comments

Markup

Form Data

Form Data Extraction

Fillable Forms

Edit Paper Forms

Ready-to-use Templates

Free Customer Support

One-click Form Creation

Annual Product Updates

Customized Form Extraction

Intelligent Paragraph Recognition

Automatic Form Recognition

Custom Fields

Match Fonts and Style

File Size Optimization

Data Extraction from digital and scanned PDFs

Add Watermarks, Backgrounds, Headers, and Footers
Conclusion: 
Hence, when you convert PDF files, you don't need to search scratch your head surfing for software online since we have the best PDF solution right here. The most dependable and helpful way to do this is using a powerful program like Wondershare PDFelement.
So, purchase the upgraded PDFelement immediately and convert a PDF file on Mac with a reliable and effective PDF converter!