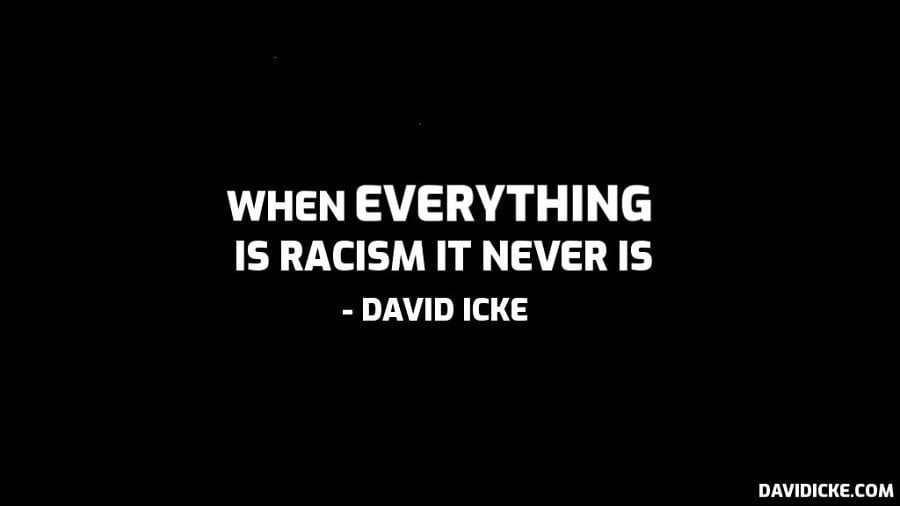 The conspirators and the mainstream media are deliberately creating racism in Britain.
The latest absurd accusations (in which a young black woman claims she was 'abused' by an 83-year-old woman at Buckingham Palace) have triggered headlines way beyond their worth.
The questioning (which I have seen described as interrogation) may have been clumsy and inevitably dated in style and format but it seemed courteous enough, was clearly well-intentioned and was the sort of semi-official curiosity that always comes across as patronising, probably because it is but is, in a strange way, the opposite of racism.
To turn this modest, semi-private incident into yet another accusation of institutional racism in the UK is clearly part of the conspirator's plan to divide in order to rule and to destroy every aspect of our culture and our history. They want us all fighting one another so that the innocent and the ignorant don't notice their master plan for the Great Reset.
(Incidentally, it was typical of the royals that they should appear to save themselves by throwing a woman with 60 years of service to the wolves. Loyalty?)
There will be enquiries, more accusations, more articles, endless publicly funded committees and much talk of lives ruined. There will be TV programmes and books, and the racism industry will be well fed for a few more months. It's easy. There's a suitable heroine and a perfect villain.
And the result will (as planned) be to create yet more genuine racism among the already bewildered and confused who don't understand what the hell is going on. (The gender wars, also designed and professionally orchestrated, are merely a variation on this theme.)
Anyone who read the newspapers or watched the mainstream media would be convinced that racism was a serious problem in Britain today. Unless you count the wicked, cruel, genuinely hurtful racism created by positive discrimination (in which non-whites are given preference over whites simply because they aren't white) the racism in Britain seems pretty well confined to relatively small groups and, compared to rampant, deadly ageism, is damned near non-existent. A little clumsy questioning doesn't amount to much when put alongside the cold-blooded genocide which put thousands of elderly folk into early graves.
Read More: Racism is a Weapon in the Push towards the Great Reset