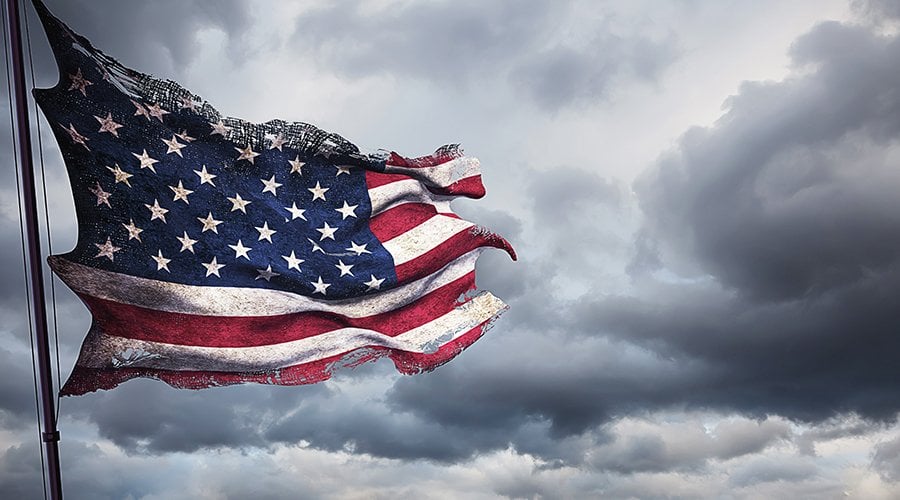 A business in Portland that sold outerwear is blaming their store's closing on rampant crime and theft.
In a letter posted to Rains PDX's storefront in downtown Portland, Oregon, the store's owner says the business cannot compete against "unrelenting criminal behavior," and calls on voters to help make the city safe again.
"Rains PDX was a locally-owned small business, but due to the constant and unrelenting criminal behavior, coupled with escalating safety issues for our employees, we have decided to permanently close," the letter posted to the business's front window reads.
Rains, a designer outerwear store in #Portland, announced it has shut down due to "constant, & unrelenting, criminal behavior, coupled w/escalating safety issues for our employees." Many businesses there have closed following the BLM-Antifa riots that decimated police numbers. pic.twitter.com/l18MaDeLoZ

— Andy Ngô 🏳️‍🌈 (@MrAndyNgo) November 27, 2022
"Our city is in peril," it adds.
"Small business (and large) cannot sustain doing business in our city's current state. We have no protection or recourse against the criminal behavior that goes unpunished."
The store owner, Marcy Landolfo, went on to note that, contrary to popular left-leaning beliefs, their business insurance provider does not cover a majority of the losses.
"Do not be fooled into thinking that insurance companies cover losses. We have sustained 15 break-ins…we have not received any financial reimbursement since the third."
Read More: 'City Is In Peril': Shuttered Portland Business Posts Letter Decrying Rampant Theft