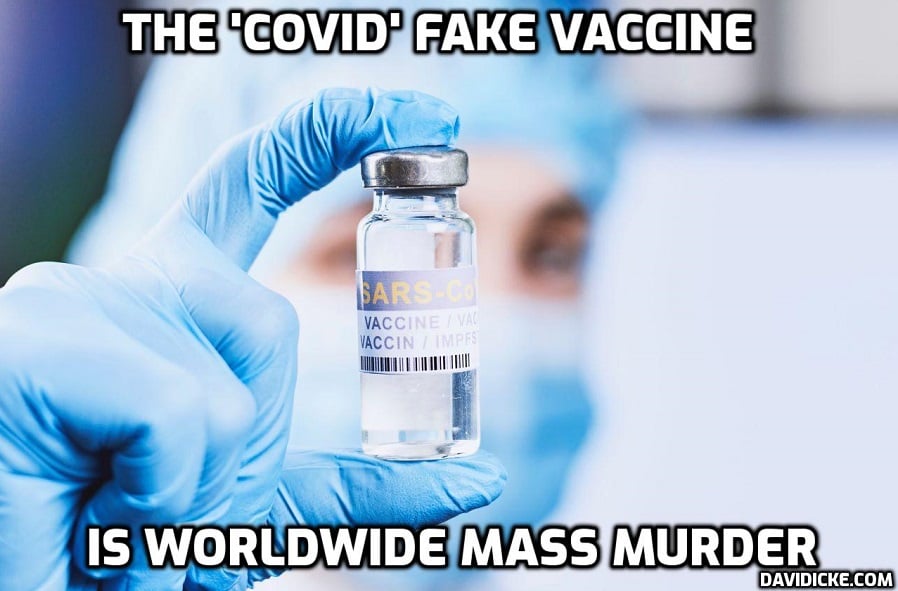 From the very start the UKHSA Vaccine Surveillance Reports delighted in telling us all how many millions of people had been vaccinated. Clearly, it was considered an important aspect of the message that Government wanted to send to the population. Week by week, the numbers vaccinated climbed ever higher, indicating that increasing numbers were now protected from infection by the tried, tested, safe and effective vaccines… And the nation waited with baited breath for the moment that we would achieve the much heralded herd immunity that would mean that our nation would be free from the scourge of Covid.
This aspect of the report was discontinued in April of this year, a month that saw a Covid wave peaking at around 7% of the population of the U.K. concurrently infected with Covid.
The UKHSA's final graph of vaccine coverage in that April 2022 report showed that uptake had flatlined for most age groups.
Did the UKHSA finally stop publishing the vaccine update graphs in their Vaccine Surveillance Report because they had ceased to serve their purpose? The lack of any significant increase in vaccination uptake would surely be interpreted by the 'vaccine hesitant' that there were significant numbers who like them were also resolute in their determination to avoid the Covid vaccines. Nevertheless, the vaccine coverage data live on in the national flu and COVID-19 surveillance reports.  I find this shift to a new venue rather odd, because while I could accept that a report on vaccine surveillance might include vaccine coverage, there's less reason for it to be included in a report on disease incidence.
Even odder is that while the UKHSA devotes 13 pages out of 84 (15%) on coverage of the Covid vaccines, there's only 1½ pages devoted to coverage of the influenza vaccines. I'd have thought that the influenza vaccine uptake data would be equally as important as the Covid vaccine uptake data in a 'flu and COVID-19 surveillance' report. We're currently hearing ever more frantic noises about the importance of getting both the bivalent boosters and the influenza vaccine. Indeed, there are already desperate warnings being made about the severity of the incoming flu season (indeed, they're hyping it as a 'tripledemic' of Covid, influenza and RSV). I'm sure that if this turns out to be as brutal as they claim then it will be blamed on poor take-up of the influenza vaccine.
Read More: Why Has the Government Never Apologised to Those Who Took the Vaccine 'To Protect Others' via a Herd Immunity That Never Came?