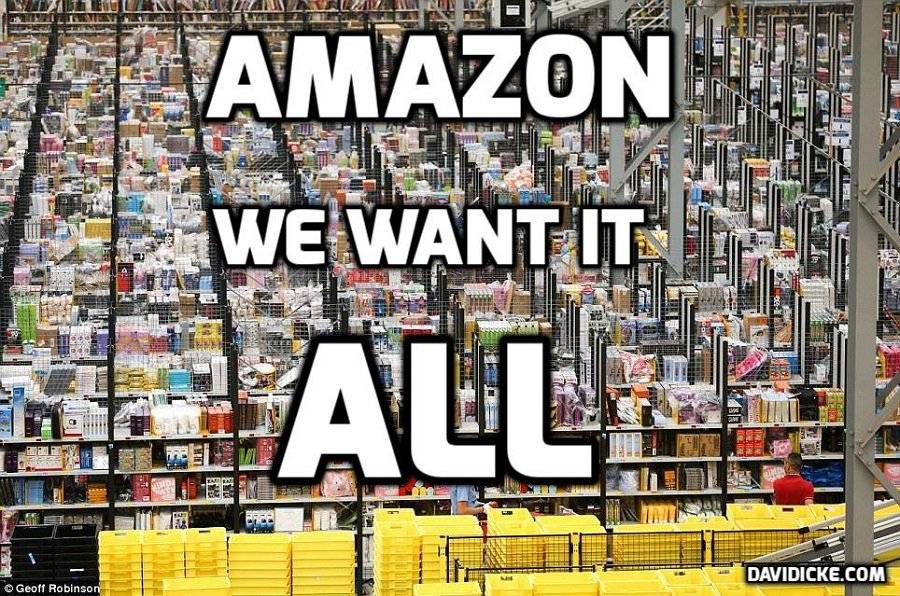 The rise of automation could be set to enter hyperdrive speed at Amazon warehouses nationwide in response to Covid lockdowns, unionization, and the drive to improve margins via reducing labor costs. Human order pickers could be replaced within this decade by a new robotic arm that relies entirely on artificial intelligence and suction cups to identify and fulfill customer orders.
Amazon unveiled the "Sparrow" robot on Thursday," which can detect, select, and handle millions of items in a warehouse to complete a customer order, rendering a human picker obsolete.
"Leveraging computer vision and artificial intelligence (AI), Sparrow can recognize and handle millions of items. Last year, with the support of Amazon technologies, our employees around the world picked, stowed, or packed approximately 5 billion packages—or over 13 million packages per day," the company wrote in a press release.
Read more: Amazon Unveils Warehouse Robot To Replace Human Pickers Amid Unionization Threats