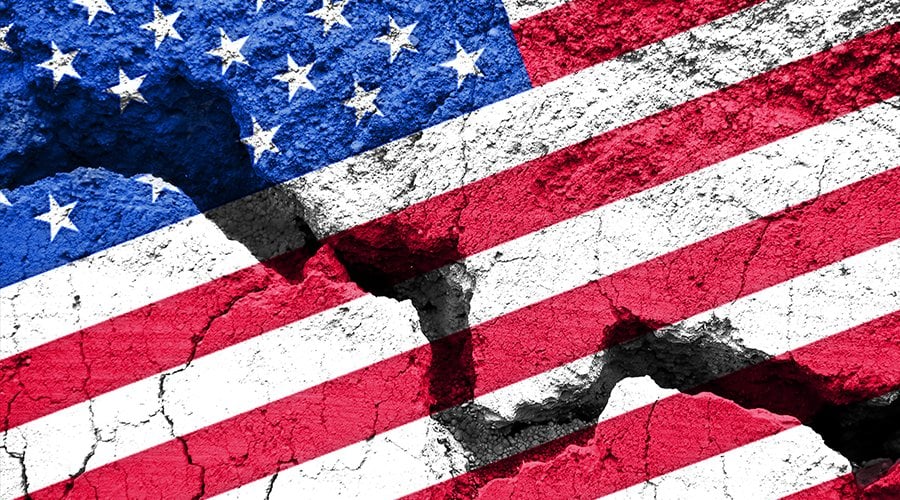 Things fall apart; the centre cannot hold;
Mere anarchy is loosed upon the world,
The blood-dimmed tide is loosed, and everywhere
The ceremony of innocence is drowned.
—William Butler Yeats, "The Second Coming"
Things are falling apart.
How much longer we can sustain the fiction that we live in a constitutional republic, I cannot say, but anarchy is being loosed upon the nation.
We are witnessing the unraveling of the American dream one injustice at a time.
Day after day, the government's crimes against the citizenry grow more egregious, more treacherous and more tragic. And day after day, the American people wake up a little more to the grim realization that they have become captives in a prison of their own making.
No longer a free people, we are now pushed and prodded and watched over by twitchy, hyper-sensitive, easily-spooked armed guards who care little for the rights, humanity or well-being of those in their care.
The death toll is mounting. The carnage is heartbreaking. The public's faith in the government to do its job—which is to protect our freedoms—is deteriorating.
With alarming regularity, unarmed men, women, children and even pets are being gunned down by the government's standing army of militarized police who shoot first and ask questions later, and all the government does is shrug and promise to do better.
Things are not getting better.
Patrick Lyoya is dead. The unarmed man was pulled over for having a mismatched license plate and shot in the back of the head while lying on the ground during a struggle with a Michigan police officer.
Read More: Anarchy in America: We're Being Gunned Down Like Dogs in the Street