Philadelphia's second most coveted K-8 public school, Albert Greenfield School in the Philadelphia school district, is now hosting Drag Queen Story Hour for first-grade children.
Alarmed parents reached out to Libs of TikTok after receiving an email Saturday, October 22 stating, "Your child's classroom will be participating in the Drag Queen Story Hour!" Of course, there was no opt-out option mentioned, no discussion with parents, and no approval process. "We look forward to an energetic, diverse, and inclusive story hour that celebrates every type of family," the email read.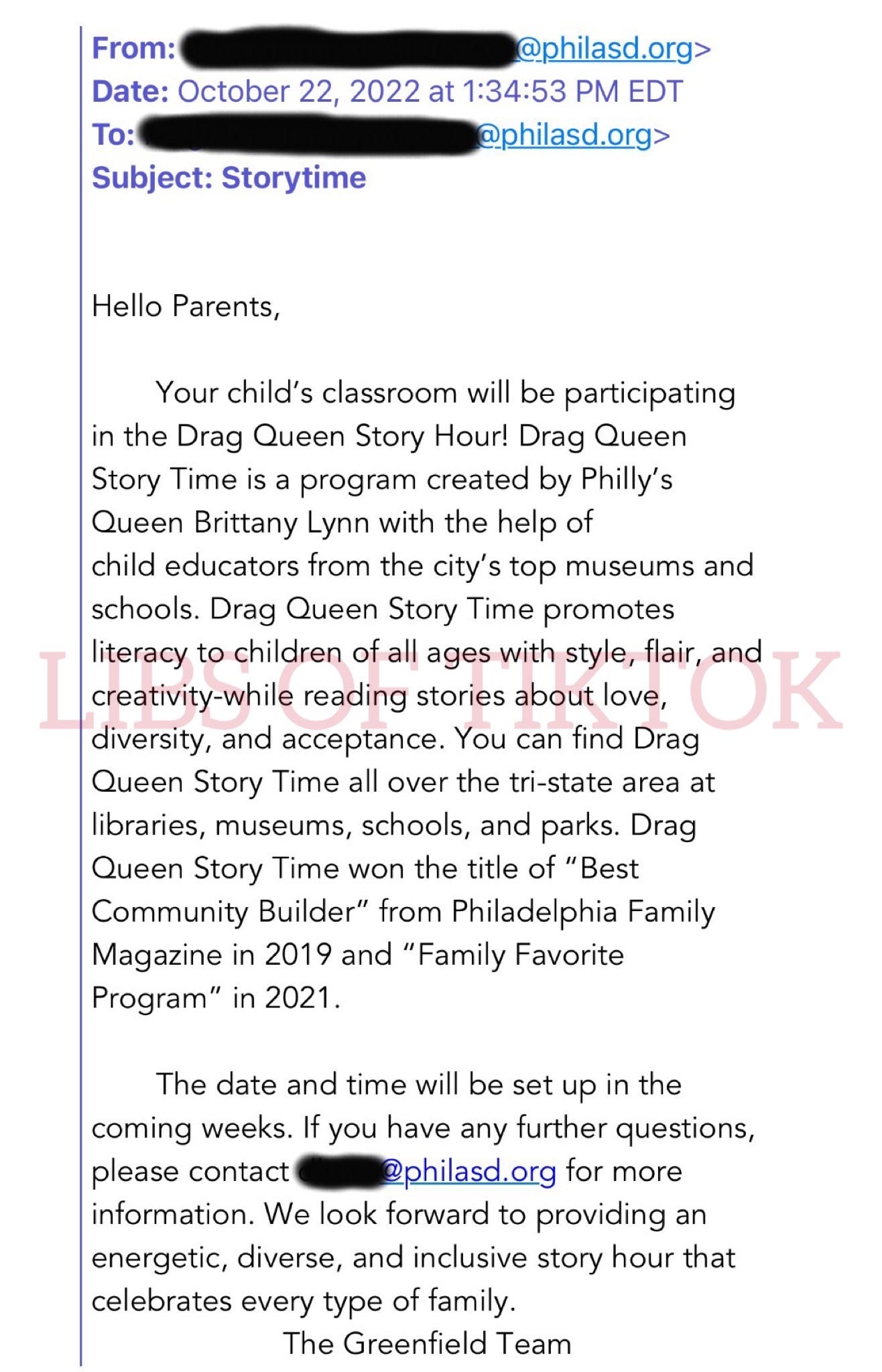 Greenfield school and schools across the country are holding parents hostage to their desired agenda by creating an atmosphere of fear. Parents are afraid to speak up. One Philadelphia parent told Libs of TikTok that it feels like she is in a "war zone with no allies." We all know what comes with the territory of simply saying you don't want your 6-year-old exposed to the hyper-sexualization that comes with drag queens — you are immediately ostracized and labeled a homophobic bigot.
It is still unclear why it is necessary to have a man, dressed as a caricature of a woman, reading to children in order to promote literacy. Thinking about this for only 4.3 seconds, I can think of about a dozen other ways to encourage kids to read.
Read More: Philadelphia school to hold drag event for six year olds