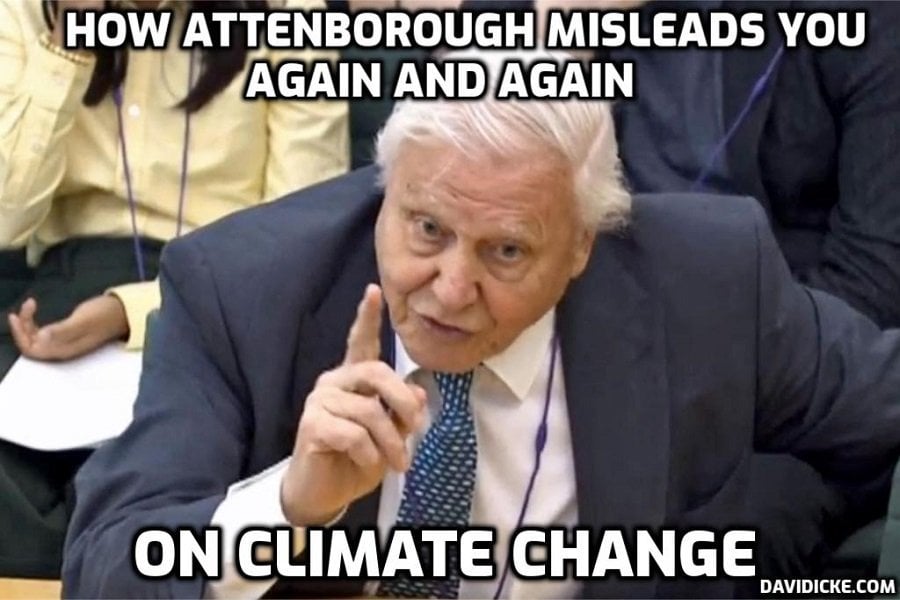 Two gulls eating a baby Adélie penguin alive as a voice over intoned that the animal was the "canary in the coalmine" for climate change. Welcome to the final episode of Frozen Planet II, narrated by Sir David Attenborough – and welcome to the day the much-loved wildlife show, long on life support, finally died, to be replaced by World Economic Forum 'Great Reset' green agitprop.
A tearful ecologist, Dr. Bill Fraser, told viewers that four decades ago there were 20,000 Adélie adults on an island in western Antarctica. Now, he said, there are just 400 breeding pairs left; the Adélie penguins are an "indicative species" of climate change, he said. But for some inexplicable reason, neither he nor Attenborough found it relevant to note that, in 2018, satellites had found a new colony of Adélies in a remote part of eastern Antarctica numbering over 1.5 million birds.
According to a report in the New York Times, the Adélies are not recent migrants to their Danger Islands home in eastern Antarctica. Photos taken in 1957 by a seaplane are said to have shown colony boundaries in virtually the same locations. "We are standing here looking at climate change killing off these Adélie penguins," intoned Fraser. Presumably he would have had to adjust the 'climate change' remark if he was fortunate to find himself knee-deep in the little beasties over on the eastern side of the continent.
But all the animals more or less left the Frozen Planet II stage in the final episode, shown last Sunday on BBC One, as Attenborough ran through almost every ice scare in the alarmist book. He said humanity must stick to 1.5°C of warming agreed at COP26, "no matter how challenging it may be". Stopping the climate, a non-linear system of which we have incomplete and, in parts, negligible information is a ridiculous ask. But Attenborough pronounced: "We can do it, we must do it. Then there will be a future for the planet."
Read More: Attenborough Laments Demise of 800 Penguins "Because Climate Change" – But Fails To Report Discovery of New Colony 1.5 Million Strong