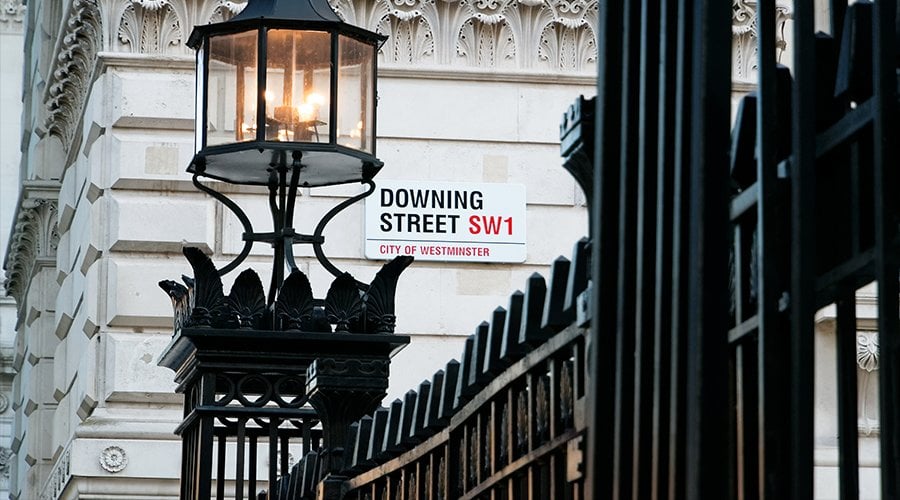 Kwasi Kwarteng has been sacked as chancellor just 38 days after he was appointed to the role.
It follows weeks of turbulance in the markets over the impact of Mr Kwarteng's £43 billion tax giveaway on the public finances, sending the pound into freefall.
Mr Kwarteng was forced to cut short his visit to Washington for crisis talks over the mini-Budget – leaving behind a meeting of international finance ministers.
On Thursday, Mr Kwarteng assured reporters that he was "100 per cent" going to be continuing in the job.
It comes as camera crews are poised outside 10 Downing Street where the prime minister is expected to announce a major U-turn on her former chancellor's mini-Budget amid growing distrust in her economic and political credibility.
Talks have been taking place about announcing a U-turn before the weekend in a bid to avoid fresh market panic when the Bank of England ends its bond-purchasing scheme on Friday.
Key points
Liz Truss sacks Kwasi Kwarteng as chancellor
Who could Liz Truss choose to replace Kwasi Kwarteng as chancellor?
Kwasi Kwarteng dashes home early from US for tax U-turn talks
Senior Tories 'holding talks over replacing Truss with Sunak and Mordaunt alliance'
'Desperate' Liz Truss set to U-turn on corporation tax this weekend
Read More: Liz Truss news – live: Kwasi Kwarteng sacked as chancellor ahead of press conference