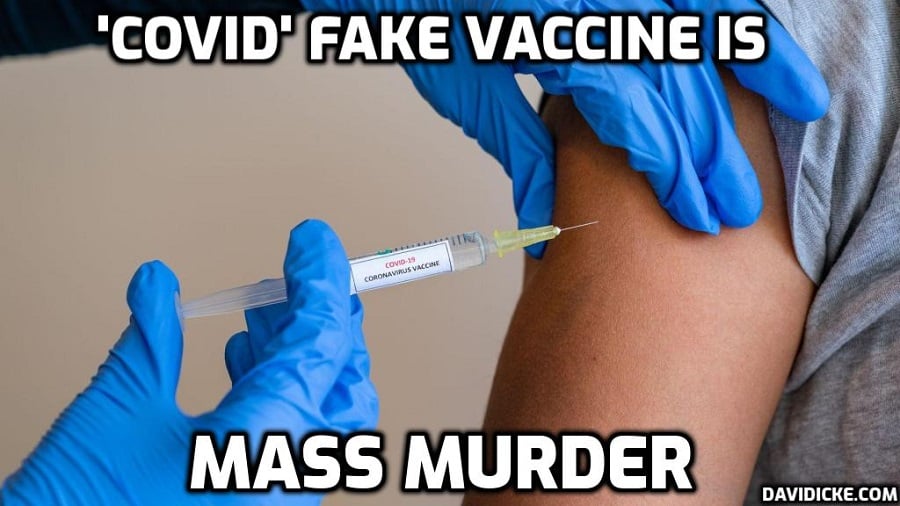 During an interview with USA Watchdog in June, Dr. David Martin predicted that 700 million people will die worldwide due to the Covid injections.  He based his estimation on the World Health Organisation's vision of the 'Decade of Vaccines' ("DoV").
WHO's DoV vision led to a collaboration in which Bill Gates' GAVI serves on the leadership council.  The Global Vaccine Action Plan ("GVAP") – endorsed by the 194 Member States of the World Health Assembly in May 2012 – came out of the collaboration. The "leadership" that produced the GVAP are the Bill & Melinda Gates Foundation, GAVI Alliance, UNICEF, United States National Institute of Allergies and Infectious Diseases and the World Health Organisation ("WHO").
We previously published an article about Dr. Martin's interview with USA Watchdog but we feel it's important to remind readers of the scale of the estimated deaths from the bioweapon that is called a Covid vaccine.  The number that might die from Covid injections may have been revealed back in 2011 when WHO announced their "decade of vaccines."  The objective for the decade of vaccination was a population reduction of 15% globally, which would be about 700 million people dead.
Some may think this number of deaths is an exaggeration, but Dr. Martin is not the only one who has been raising the alarm.  Dr. Robert Young estimated in August 2021 that 500 million people worldwide had already been injured, with potentially 35 million deaths, due to Covid injections.  A year later in August 2022, Steve Kirsch estimated a ballpark number of 12 million Covid injection deaths based on an estimate of one death for every 1,000 doses – "we are killing nearly close to 10,000 people every single day," he wrote.  Also in August, Peter Halligan, by piecing together data from a variety of sources, suggested as many as 20 million people worldwide had died from Covid injections, while another 2.2 billion have suffered injuries – implying we are only just getting started.
Read More: Expert Claims Covid Vaccines Will Kill 700 million People Around the World