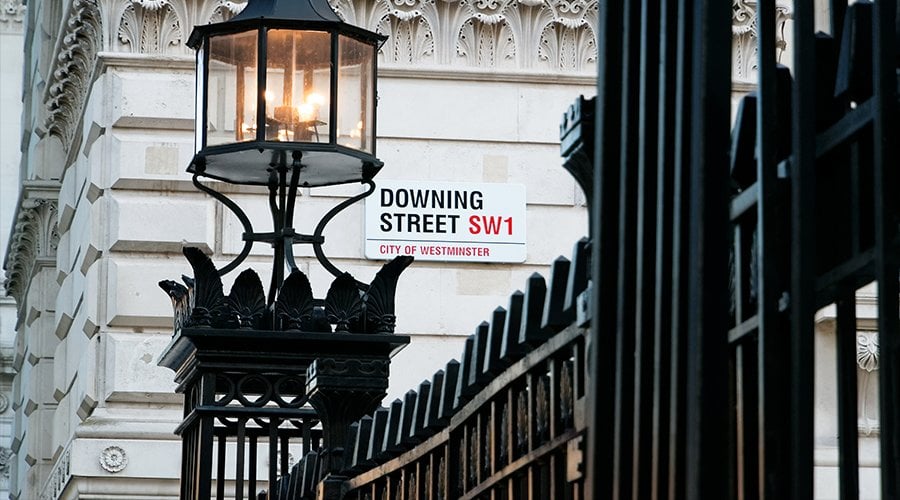 Kwasi Kwarteng was forced into a screeching U-turn on Monday on his plan to ditch the 45p top rate of income tax.
With the ink hardly dry on his mini-budget 10 days ago, the Chancellor bowed to a revolt of Tory MPs opposed to him abolishing the tax rate for people earning more than £150,000 in the middle of a cost-of-living crisis. He announced the climbdown shortly before 7.30am and just hours before his keynote speech to the Tory rally in Birmingham.
Markets reacted positively early this morning, with the pound gaining strength. But the debacle left his, and Prime Minister Liz Truss's political authority badly damaged, especially as only the day before they were insisting that they were ploughing ahead with the policy, even if it was unpopular. Seeking to explain his volte-face, Mr Kwarteng told the BBC: "The conversation about the 45p rate was this terrible distraction really from what was a very, very strong plan." Taking "full responsibility" for the situation, he added: "There's humiliation and contrition and I'm happy to own it." Asked if he had considered resigning, he said: "Not at all." He also stressed: "We get it and we have listened."
But amid the chaos, the Chancellor also did not rule out further U-turns, including on scrapping the cap on bankers' bonuses.
He also left hanging the threat of a new era of austerity to pay for the remaining £43 billion of tax cuts in his mini-budget, which also saw a £72 billion debt splurge, as well as the £60 billion support package to keep energy bills down for households and businesses this winter.
Read More: Chancellor Kwasi Kwarteng in bombshell 45p tax cut U-turn