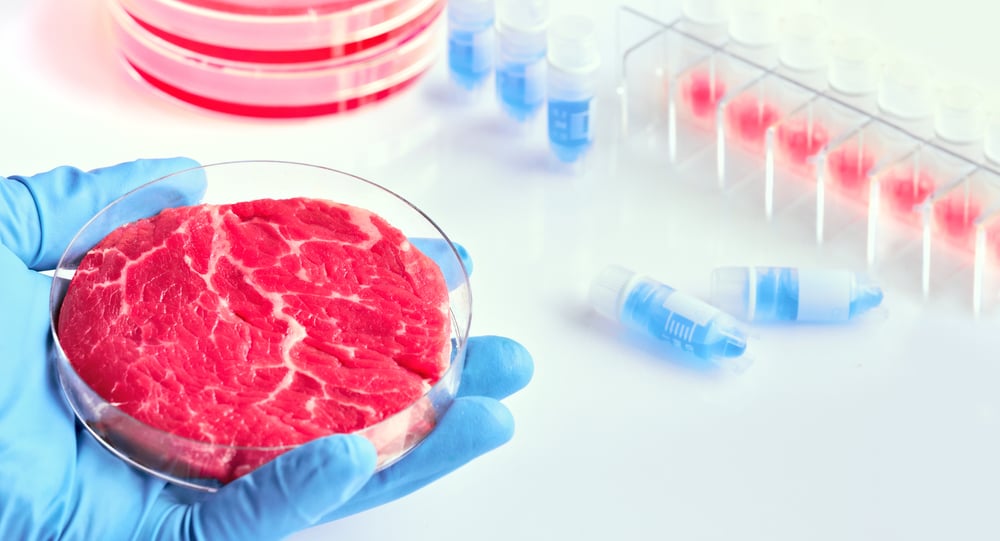 A few years ago, life was good for the fake meat industry. Beyond Meat had been given vast amounts of real estate in grocery stores, and had scored a deal with Burger King to sell "Impossible" Whoppers. McDonald's rolled out a McPlant burger (which was quietly shelved last month). Snarky woke advertisements permeated the airwaves and interwebs as plant-based 'meats' were on the rise. In fact, Beyond Meat waas valued at over $10bn in 2019, more than Macy's or Xerox – with the most bullish investors claiming that plant-based meat would make up 15% of all meat sales by 2030.
Sales of refrigerated meat alternatives at retailers are down 10.5% by volume for the 52-weeks ending September 4, 2022, according to data from Information Resources Inc., or IRI. While higher prices are the top reason for the slide, it's not the only one, according to Jonna Parker, a fresh food specialist at the market research company. -Bloomberg
"Proteins that were cheaper on a price-per-pound basis did fare better," said Parker, who noted that semi-vegetarian shoppers who used to opt for the alternative product will now choose the less-expensive real thing. In short, people are less willing to pay a premium for fake meat, especially considering that 'taste and health concerns' are playing a role.
According to Deloitte, the fake meat industry has a perception problem. Based on a July survey of 2,000 consumers, there's been a decline in the belief that plant-based meat is actually healthier and environmentally sustainable vs. meat from animals.
Despite the increasing alarm over climate change, the number of Americans who are vegetarian or vegan has remained relatively stable over the last 20 years. About 5% of Americans in 2018 said they are vegetarian, while 3% are vegan, according to a Gallup poll.
Even when participants in a study conducted at Purdue University in Indiana were given information about the carbon footprint of meat production, participants were more likely to go with regular meat over a plant-based alternative.
Bhagyashree Katare, an author of the study, said that participants may have been put off by the taste of plant-based meat and the fact that it is not necessarily a healthier alternative to regular meat. Many plant-based meat alternatives are comparable to their real meat counterparts in nutritional content. That it costs about the same as meat also diminishes it.
Read More: Fake Meat Sales Plummet On High Prices, Woke Messaging