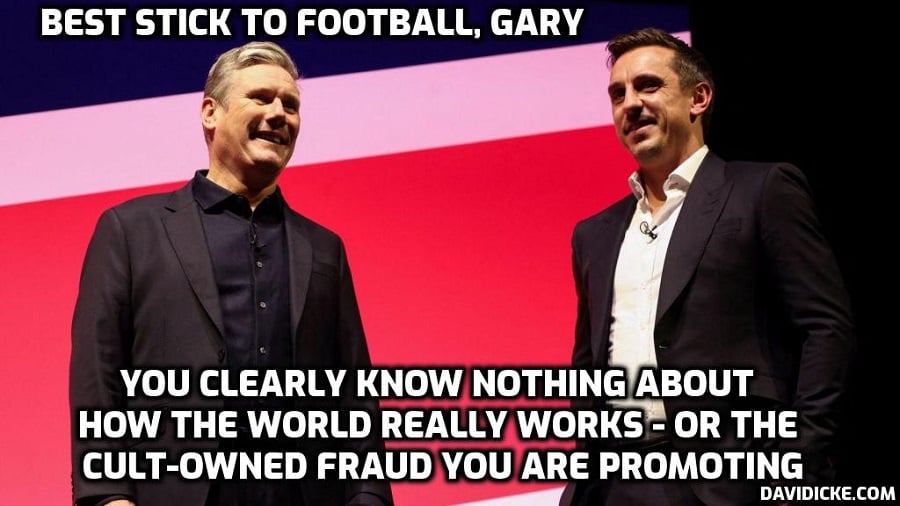 Just when Labour supporters had begun to hope that the public might start taking their little get-together here in Liverpool a little more seriously, Sir Keir Starmer subjected himself to a pointless pow-wow with Gary Neville.
For the uninitiated, Mr Neville is a millionaire ex-Manchester United footballer turned Labour cheerleader. He is now a gurning, gesticulating gum-chewer in the mould of his old boss Sir Alex Ferguson, from whose legendary school of charm he graduated with honours – and whose Leftie politics he appears to have swallowed wholesale.
Some fans loved him. To others, he was an acquired taste. After football, his attempts to coach a Spanish team ended in disaster – though some have warmed to him since he relaunched himself as an astute pundit on Sky Sports.
Anyway, football rivalries die hard in this neck of the woods. Not since Ed Miliband's starry-eyed pursuit of rug-chested lounge lizard Russell Brand have Labour courted a more potentially divisive celebrity endorsement.
Sir Keir had sweetly changed into a dark open-necked shirt for the occasion, presumably to appear more geezerish. How the Labour leader beamed pinkly with pride as his new celebrity pal Gaz followed behind him.
Read More: Fantastic Gary! Keir Starmer swoons over Red Nev