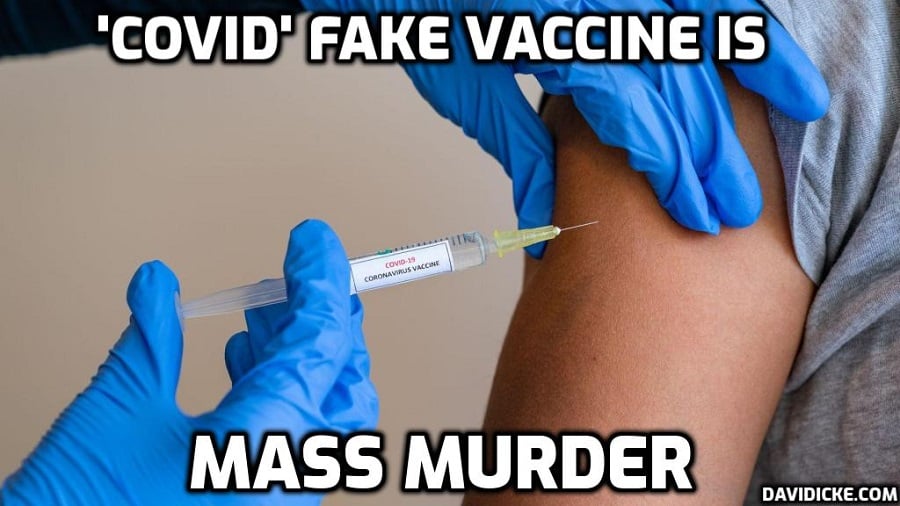 The UK Government has published official figures on deaths following Covid-19 vaccination and they reveal that 1 in every 482 Covid-19 vaccinated people in England sadly died within one month of Covid-19 vaccination, 1 in every 246 Covid-19 vaccinated people in England sadly died within 60 days of Covid-19 vaccination, and 1 in every 73 Covid-19 vaccinated people were dead by May 2022.
The Office for National Statistics (ONS) is the UK's largest independent producer of official statistics and the recognised national statistical institute of the UK, and on the 6th July, they published a dataset containing a whole host of horrifying data on deaths by vaccination status in England between 1st Jan 2021 and 31st May 2022.
Table 9 of the dataset contains figures on 'Whole period counts of all registered deaths grouped by how many weeks after vaccination the deaths occurred; for deaths involving COVID-19 and deaths not involving COVID-19, deaths occurring between 1 January 2021 and 31 May 2022, England'.
Read more: Government publishes horrific figures on 'Covid' Fake Vaccine Deaths: 1 in 482 dead within a month, 1 in 246 dead within 60 days, & 1 in 73 dead by May 2022
"You Told People the Vaccines Were Safe But Now They Could Sue You," Israeli Government Told by Advisers in Leaked Video
To date, GB News, courtesy of Neil Oliver, is the only mainstream outlet to cover the scandalous story of the Israeli Ministry of Health cover-up of serious and long-lasting side-effects of the Pfizer vaccine. A leaked video, reported in the Daily Sceptic last week, showed Ministry of Health officials being informed of the side-effects in June 2022, but the Government has still not informed the public of these or allowed the alarming advice of its experts to alter its policy.
A reader has made a transcript of Neil Oliver's interview of August 20th with Dr. Yaffa Sharaz, a journalist and specialist health reporter, and Professor Retsev Levi, an expert in health systems from MIT in the U.S., which is provided in full below.
A clip of the interview is available on Twitter here and you can watch the full interview on Rumble here.
'What is more concerning is the response of the Ministry of Health'

Prof Retsef Levi discusses the possible side effects of the Pfizer Covid vaccine, and the political response in Israel to questions about them. pic.twitter.com/BFTn5deBNp

— GB News (@GBNEWS) August 20, 2022
Read more: "You Told People the Vaccines Were Safe But Now They Could Sue You," Israeli Government Told by Advisers in Leaked Video