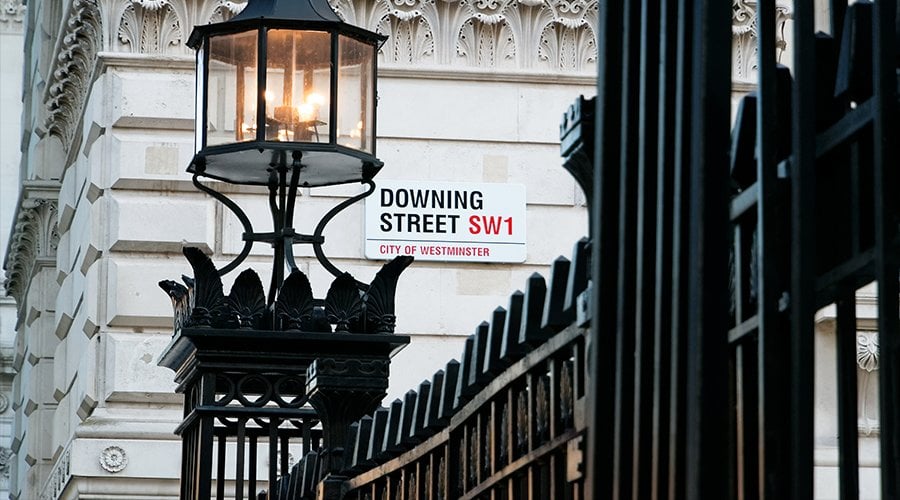 Liz Truss has won the race to become the new leader of the U.K. Conservative Party, and will take office as Britain's next Prime Minister on Tuesday, replacing current PM Boris Johnson.
During leadership hustings, when asked whether she "would ever authorise another lockdown," Truss ruled them out: "No, I wouldn't." When asked whether she regretted any of her support for lockdowns during her time in government, Truss claimed she'd always been against them: "Every single time I was given the chance to express a view I was on the side of doing less."
Asked if she would ever authorise another lockdown, @TrussLiz says: "No, I wouldn't."

She adds that whenever previous lockdowns were being considered, she was "in favour of doing less rather than more".

Live: https://t.co/ZTbv6x8cal

📺 Sky 501, Virgin 602 and Freeview 233 pic.twitter.com/fBT9FUfjLz

— Sky News (@SkyNews) August 1, 2022
But that's a stretch. Truss repeatedly urged her constituents to comply with lockdown measures. And in fact, on BBC as late as October 2020, Truss defended the Government's lockdown measures and chided critics who, as she put it, claimed they "don't like" the measures without "proposing alternative measures".
We've expanded test and trace and we are working to find a vaccine, but until we have a vaccine we do have to live with this disease, and the measures that we've put in place, whilst not measures that we'd want to have to do in normal times, are the best way of dealing with it that we have now. And I notice that none of the critics are proposing alternative measures, they're simply saying they don't like the current measures, and what I'm saying to you, Nick, is there's a group of people saying the measures are too lax, and the others are saying they're too tough, I think we're striking the right balance…
Liz Truss defended the Government's Covid lockdown measures in October 2020 and chided lockdown critics: "I notice that none of the critics are proposing alternative measures, they're simply saying they don't like the current measures…I think we're striking the right balance." pic.twitter.com/xvwRkxXovE

— LLadany (@lladany) September 5, 2022
Read More: No, Liz Truss Was Not Always Anti-Lockdown