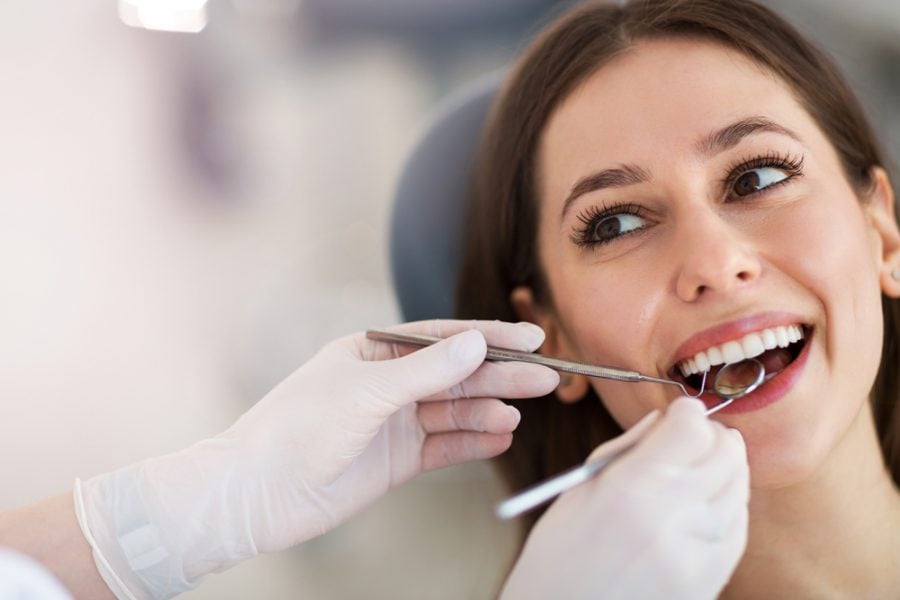 Two-thirds of English adults haven't seen an NHS dentist since the early days of Covid, in a sign the service is on its 'last legs'.
A total of 16million people have had a check-up on the health service since June 2020, official statistics revealed today.
This is almost 2million fewer appointments than in the previous window, between 2019 and 2021.
But the drop is even starker when compared to pre-pandemic levels, with 21million adults seeing an NHS dentist during the two-year period ending June 2020.
Meanwhile, fewer than half of English children (46.2 per cent) have had a check-up in the past year, despite being under-18s being entitled to free dental care. Adults have to pay a minimum of £23.80 for a basic check-up.
It comes amid increasing reports of desperate Britons resorting to 'DIY dentistry' as they struggle to access NHS dental services, pulling out rotten teeth with pliers or sticking in artificial dentures with superglue.
Eddie Crouch, chair of the British Dental Association (BDA), said: 'What we're seeing isn't a recovery, but a service on its last legs.
'The Government will be fooling itself and millions of patients if it attempts to put a gloss on these figures.
'NHS dentistry is lightyears away from where it needs to be. Unless ministers step up and deliver much needed reform and decent funding, this will remain the new normal.'
London was the worst dental desert in England, according to the NHS Digital figures, which don't take into account private treatments.
Only 32.8 per cent of adults in capitol have seen an NHS dentists within two years. And for children, whose dental attendance is recorded annually, only 40.6 per cent had been to an NHS appointment in 12 months.
The second poorest rate of NHS dental attendance for adults was in the South East where only 33.1 per cent of adults had seen an NHS dentist, and the South West at 35.5 per cent.
People in the North East and Yorkshire were the most likely to be able to see an NHS dentist in England, with 41 per cent of the adult population having seen one in the past two years.
Children in the North West had the highest level of NHS dental access with 49.8 per cent having managed to get a free dental check up in the past 12 months.
The NHS data shows that in total 5.6 million children were seen in the 12 months to June 2022, an increase of 42 per cent compared to last year, but still about 700,000 fewer than the period mostly before the pandemic.
Read More: Only a THIRD of adults have seen an NHS dentist since Covid began