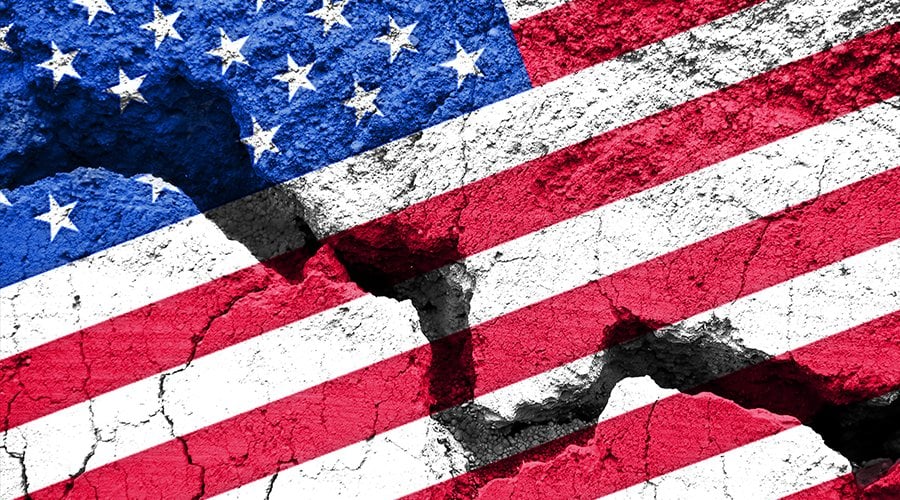 The mainstream media isn't holding back when it comes to instigating a divide among the American public.
As the political establishment cries "domestic terror" when it comes to Trump and his supporters, folks watching MSNBC are being told the nation is already in a Civil War and that conservatives are their enemy.
MSNBC host Tiffany Cross talked about the FBI raid of Donald Trump's Florida home with former National Security Council (NSC) Counterterrorism Senior Director Javed Ali on Friday.
Cross told Ali that Americans are angry at the FBI because they are "tuning into a propaganda network every night" in Fox News.
She said Trump "has millions of armed supporters who he can manipulate at the drop of a dime" and accused him of influencing the person who allegedly tried to breach a Cincinnati FBI office last week.
In addition to the "extremist network" Fox, Cross said, "you have these fringe pop-up outlets from OANN to Newsmax. Then you have the social media component. The train has left the station. There is no, 'let's deal with the rhetoric.' At this point, we need serious conversations around preparing for actual violence. People keep saying a Civil War is coming. I would say the Civil War is here."
Read More: MSNBC Tells Viewers 'Civil War Is Here' & Americans Need to 'Prepare for Actual Violence'