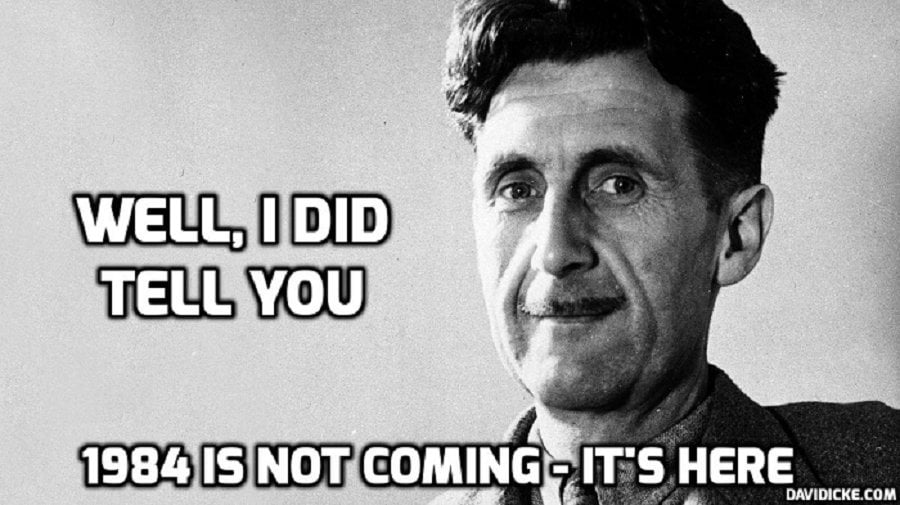 On Thursday five policemen arrived at a 51-year-old former serviceman's house in Aldershot to arrest him for sharing an image on Facebook that someone had reported to the police as having "caused anxiety."
Ten days earlier, police had visited the army veteran and informed him that he could take the option of attending an £80 education course to avoid being arrested and possibly charged with a criminal offence. He told the police he needed time to mull it over.  The officers agreed to return at a future date. After the first police visit, the veteran contacted Harry Miller, a former police officer, and Reclaim Party leader Lawrence Fox.  Both were present when the police returned.
The former serviceman refused the offer of the educational course which led to his arrest. Miller placed himself between the officers and the veteran, saying: "You arrest him, you've got to come through me." Miller was also arrested. Fox recorded videos of both arrests.
The veteran's arrest comes less than a week after the College of Policing issued national guidance telling officers to focus on actual crimes rather than intervening in "debates on Twitter".
In a statement on Friday, Donna Jones, police and crime commissioner for Hampshire, said: "When incidents on social media receive not one but two visits from police officers, but burglaries and non-domestic break-ins don't always get a police response, something is wrong."
Read more: Police Force is savaged by its crime commissioner over the arrest of army veteran for sharing an image posted by Laurence Fox, Daily Mail, 30 July 2022
This is not the only incidence of political policing in recent days.  Women's rights activist Posie Parker was visited at her home by Wiltshire Police and informed that she had committed a hate crime for using her YouTube channel to unduly criticise paedophiles.