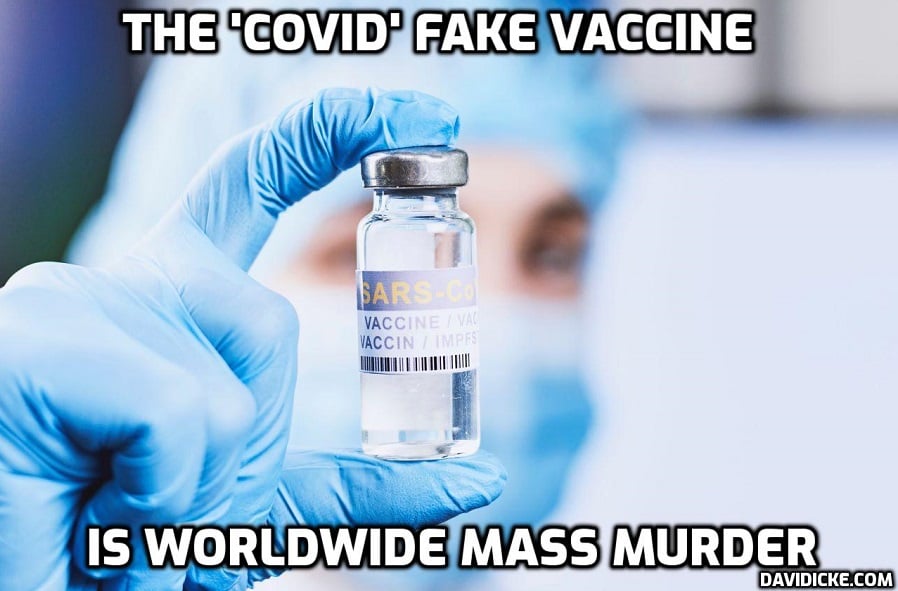 A Toronto-area casket manufacturer has seen a dramatic rise in orders for smaller-sized coffins since the rollout of COVID-19 vaccines. Children are dying.
Ultimately, everything in life comes down to death.
We are raised to believe that there's a time for living and a time for dying. The time for dying comes with illness, accidents, and old age. Except it doesn't anymore.
In an exclusive interview with RAIR Foundation USA, Mick Haddock, a manufacturer of caskets in northern Toronto, says things have changed markedly in the industry in the last nine months. "Small people are passing away," he says. "It's noticeable in our industry. For the first time in over 30 years, we are receiving bulk orders for smaller-sized caskets."
Typically, the casket industry remains pretty stable, and an unusually big casket order usually indicates a traumatic event, but recent sales indicate that this has changed. "Not only are all sales up, but in the past, for every five full-sized caskets we sold, we sold one youth size. Now, for every five, it's two youth sized."
According to Haddock, he and his colleagues in the industry thought they would see an uptick in 2020 when we were being told that covid was lethal and killing people indiscriminately, in their many thousands. But that didn't happen. "It wasn't until the end of 2020 and the beginning of 2021 that we saw sales increase. We didn't see any increase in sales before vaccines were introduced, and people started traveling again," says Haddock. "And I don't want to blame it on the travel that's been killing everybody because, in truth, most of these places around the world are still light on what travelers can do. Even accidental deaths are still limited."
In fact, in 2020, Haddock saw a 60 percent drop in sales. "It was only once the vaccines were pushed to younger and younger demographics that we started seeing the uptick," he says. "It was just senior citizens and the very frail at first. Within two months of the approval of the vaccine for the 11- to 15-year-olds, we noticed more demand for smaller units."
Overall sales have increased by 30 and 40 percent compared to 2019. "It's staggering how much more there is," says Haddock. "It started to climb by mid-2021; by 2022, growth was measurable."
Haddock's experience mirrors that of British funeral director John O'Looney of Milton Keynes Family Funeral Services, who went public in September 2021 to explain a similar pattern of death. O'Looney remarked that there was no surge in deaths during the initial covid wave, and if anything, fewer deaths. But after the vaccine was introduced in January 2021, O'Looney said that calls soared, going up 300 percent. "I've never seen a death rate like it in 15 years," he said. "Initially, [the deaths were] all exclusively care homes," O'Looney said. But after the rollout of the mRNA injection, the deaths were no longer exclusively from nursing homes, and the ages of the dead varied significantly.
O'Looney described a woman in her fifties, fit, a runner, and without health issues, who was given a booster and died of liver failure the following week. Haddock confirms that this measurable increase has all happened in Canada in the last six to seven months, "(Initially) it wasn't at the rate it is now, but by the time we hit the round of boosters was when we started noticing multiple calls a week from the same (casket) distributors. All casket sales are dramatically up," he says. It's just that youth-sized sales are up more than any other category.
Read More: Coffins for Children Ordered in Bulk