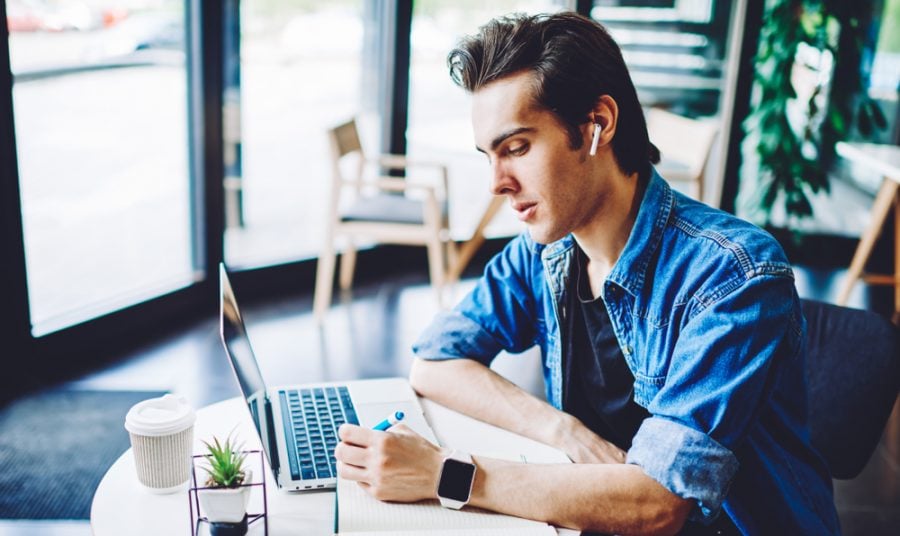 In our age of digital communications, writing has taken on a new form. We now communicate primarily through email, social media, and other online platforms. This new form of writing has its own set of rules and conventions. Content writing is one of the highly paid skills and a requirement for all marketing campaigns. With recent technological advancements, a lot of innovation is happening in the field of writing.
If you have an access to a good internet connection, you have an opportunity to work smart and incorporate many writing tools that are available online in your writing. You can check Spectrum Internet® for a reliable internet connection because a reliable connection is important to access writing tools that are available online. 
As a writer, you should adopt smart and innovative ways that can help you enhance your writing skills.  To help you navigate through this new landscape, we've compiled a list of writing tools that will make your writing better. These tools will help you write more clearly, concisely, and effectively.
Hemingway App
Hemingway app is an online program that helps people improve their writing skills. It provides users with feedback on their writing, such as whether their sentences are too long or unclear. The app also offers tips on how to make their writing more concise.
Hemingway app can be a helpful tool for those who want to improve their writing skills. It can help people identify areas where they need to make changes in their writing and provides them with resources to make those changes.
Coschedule for Headings 
When it comes to making headings in a written copy, there are a few things to keep in mind in order to make sure that what you write is effective. First, your headings should be clear and concise so that readers can quickly understand what they are reading. Second, they should be consistent with the style of your writing. And finally, they should be placed in a logical order that makes sense for your argument or story.
Most people know that they should break their content up into smaller, more manageable chunks with headings. But did you know that using the right type of headings can actually help you rank higher in search engines?
That is where Coschedule comes in. Coschedule is a tool that helps you optimize your headings for both search engines and readers. By using Coschedule, you can ensure that your headings are both effective and scannable, making it easier for readers to find the information they need.
If you're looking to improve your headings and boost your search engine rankings, Coschedule is a tool you should definitely check out.
Bit.ai
Bit.ai is a powerful writing tool that helps you easily create, collaborate, and publish documents in seconds. With Bit.ai, you can create beautiful documents with ease, and share them with anyone you want. Bit.ai also makes it easy to collaborate on documents, so you can work with others in real-time on the same document. And when you're ready to publish, Bit.ai makes it simple to do so with just a few clicks.
It is a new writing tool that is revolutionizing the way we create and collaborate on documents. With Bit.ai, you can create rich, media-rich documents that are easy to share and collaborate on with others. Plus, Bit.ai integrates with all major cloud storage providers, so you can easily keep your documents in sync across all your devices.
If you're looking for a new writing tool that will make your workflow simpler and more efficient, look no further than Bit.ai. With its powerful features and ease of use, Bit.ai is the perfect tool for any writer, from students to professionals. Whether you're creating a document for work, school, or personal use, Bit.ai is the perfect tool for you. Try it out today and see how easy and fun document creation can be!
Grammarly 
Grammarly is a grammar-checking tool designed to help you write better. It can be used for both personal and business purposes, and it is available as a web-based app as well as a browser extension.
Grammarly can be used to check your grammar, spelling, and punctuation. It also provides suggestions for improving your writing style. In addition, Grammarly can be used to check plagiarism. If you are looking for a way to improve your writing, Grammarly is a great option. It is easy to use and it can help you spot errors that you might otherwise miss.
Wrapping Up
There are many different writing tools that are essential for a writer. Some of the most important tools include a good grammar checker, a thesaurus, and a style guide. These tools can help a writer produce better writing, and avoid common mistakes. We have mentioned above some of the best tools you can use to enhance your writing and increase your readership.