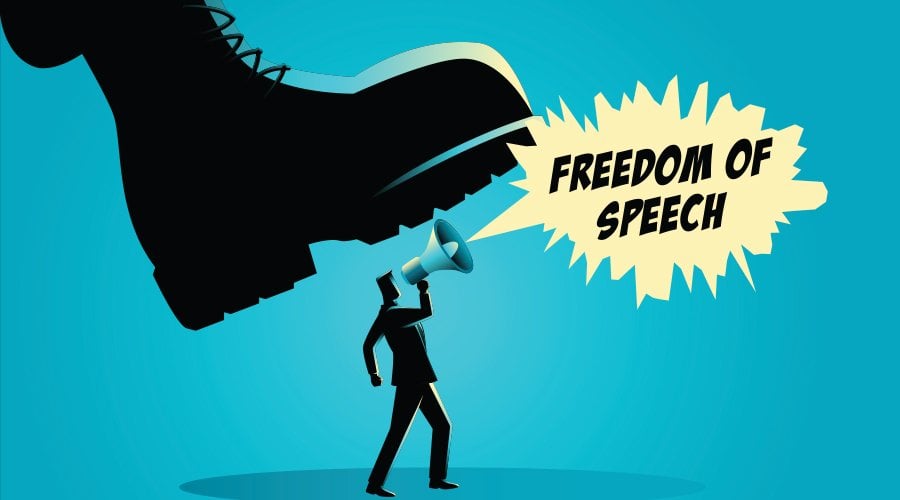 Dear David
Good afternoon!
I hope you are keeping well.
I just wanted to keep you updated that GMC has suspended me again without any justification. They lifted the suspension order in January 2022 with some unworkable conditions . Recent MPTS ( Medical professional tribunal ) hearing which pretends to be independent works with GMC has suspended me for 6 months ,with the allegation that ". The hearing took place in MPTS office from 13/06/2022 until 01/07/2022.
The result was " I was dangerous to the public safety" but not for the patients " what a bizarre statement and excuse after 30 years of spotless career in U.K. I had no other clinical , social, any complaint from patient, ethical or probity issues since day one when suspended on 01/06/2020.
I believe, I have done nothing wrong to express my personal viewpoints on Noval Covid virus in my videos released over the social media in early 2020 ,against injecting unlicensed vaccines to the public without their consent , mask mandate and unnecessary lock down , resulting closure of borders , closure of small & medium sized businesses resulting in loss of economy ,socio economic crisis and financial hardship to the public.
1. Doors of the hospitals were shut for the patients except life threatening emergencies after lockdown imposed in U.K. on 23/03/2020, immense fear of Covid 19 deaths generated by the mainstream media, elective admissions for investigations and treatments were ceased off, Thousands of elderly patients were transferred to the nursing and care homes without testing and 80,000 died in the nursing home within a few months due to isolation, dehydration, fear, depression, neglect and lack of medical facilities , the outpatients clinics and elective surgical procedures were banned which pulled up the waiting lists to millions specially for the cancer patients who lost their opportunity for their investigations and treatment resulting losing significant lives. These precious lives could have been saved in experienced hands with good planning.
I could not swallow this happening to poor patients and public and raised my concerns on the social media. On my viewpoints of Covid crisis released in my videos over the social media I was dismissed by the NMH trusts where I was working as a general and colorectal consultant surgeon with immediate effects in April 2020 followed by GMC investigation and suspension Order for 12 months due to 4 online complaint by unknown members of the public without any clinical, patient, health, ethical or probity issue to silence me. GMC further extended my suspension order for another 12 months in June 2021 as a punishment and to silence other health professionals.
1. I acted upon to provide support and to protect my patients with the best of my abilities, knowledge, and skills to discuss the new disease and it's better outcome as it's my duty as a health practitioner with 30 years of unblemished medical record in U.K., a researcher, teacher and trainer.
2. I want to make it clear that I support everybody right to full bodily autonomy regardless of colour, race, religion or individuality.
3. 2. I believe on full informed consent to everybody for any bodily procedure or medical therapy.
4. 3. I believe on the sanctity of the doctor's patient relationship to draw a treatment plans
5. 4. I believe in The Nuremberg Code which focuses on the human rights of research subjects, the Declaration of Helsinki which focuses on the obligations of physician-investigators to research subjects, and the Federal regulations emphasises the obligations of research institutions that receive the federal funds regarding medical experimentation, of which government is signatory too.
6. I believe on tenants of the Hippocratic oath, " First do no harm".
7. I believe in polite but robust scientific debate between the scientists, health professionals and governments for any new disease like Covid 19 , this should not be censored in any form and shape as this will result in poor and dangerous application of those conclusions for the patients and the public for those conclusions. Unfortunately, this had not had happened anywhere in the world to clear the picture to the public regarding proper code of conduct and clear SOPs in handling Covid pandemics.
8. I don't believe on giving control of the hospitals and patient care to the pharmaceutical companies , non-medical practitioners and industrialists for their profits making business which has seriously compromised public health and well being since over 2.5 years.
9. I do not believe on the controversies between the doctors and medical boards and the Trusts which include many of those principals in the Code of Conduct however, government, bureaucracy, NSH and regulatory bodies caused trashing of these principles during the Covid pandemic.
10. In the beginning of the Covid -19 crisis in early 2020 resulted in restrictions of critical thinking among doctors and obviously there is clear evidence that limiting of clinical thinking and clinical options resulted in significant loss of lives and mismanagement due to poor handling of the crisis.
11. Interference in the clinical practice by the regulator, Trusts & pharmaceutical companies resulted in crisis for health care and safety of the patients, loss of medical facilities.
12. I believe cessation of one-to-one serious discussion between health professionals for the honest opinion between the doctors and patients compromised patients management plans.
13. 11 .Lack of communication between colleagues limiting discussion and free flow of the ideas have not been encouraged during pandemic for the benefit of the patients.
14. 111. I believe No patient can obtain proper informed consent if the third party is limiting the effect of prose and cones of any treatment during one-to-one meeting.
15. 1V. I believe No medicine should be given to anyone before making proper analysis of the risks and benefits, trials and outcome analysis performed for the safety of the public.
16. Unfortunately, this code of conducts has not been followed by the scientists and researchers before scientific advisory committee and the governments implemented forced vaccination to the adults and children with dreadful results in some patients.
17. One size fit with all the method in medicines is a very dangerous concept as it does not. Regulatory bodies and National health services have been working on the government agenda.
18. This approach and concept has been typified to vaccine to the people under the age of 18 with unwarranted side effects.
19. My Recent MPTS full hearing planned 12 months ago was conducted between 13/6/2022 until 30/06/2022 in GMC office Manchester which should have been public but deliberately GMC made it private with the fear of public reaction against my unlawful enquiry, ongoing suspension, victimisation and discrimination due to my viewpoints of Covid 19 contrary to the mainstream media narrative.
20. Unfortunately my MPTS hearing resulted further suspension of my licence to practice for another 6 months until December 2022 subject to review . MPTS tribunal which works under the direction of the GMC admitted clearly that I was not risk to the patients, I had no clinical or mental health issue but for the safety of the public I must remained suspended for another 6 months subject to review. I do not understand how am I risk to the safety of the public now while for 30 years of unblemished medical record while working for the NHS in U.K.?
21. This has resulted further damage to my reputation and career , financial hardship and livelihood due to total loss of my job and income for 2.5 years. I have a family to support with 3 children who have been traumatised with my ongoing suspension and loss of job and their education and their education and wellbeing have been seriously compromised.
I have been targeted, politicised, and crucified by the medical establishment which is clearly violation of the human right act Article 6 of unfair trial and Article 10 of the human right for freedom of expression and speech. Many health professionals in U.K. and across the world are speaking alike. But in my case Decision of the regulator and MPTS working along together have been totally unfair, punitive and discriminatory with prolonged suspension order for 2.5 years without any clinical, ethical, health or patient related issues.
My lawyers PJH law firm has taken my case in the high court for the Justice against the ruthless dictatorship of the GMC, MPTS, medical establishment and the pharmaceutical companies who work together to crucify highly qualified, skilled, and experienced health professionals who did not obey their orders.
NHS is in severe crisis with millions of patients on the waiting lists due to closure of the health services during last 2 years due to Covid, shortage of the health professionals is not in the best interest of the patients and public if they do not utilise skills of highly qualified and experienced health professionals like myself who are willing to work to help out patients & public. I need your support to pressurise GMC administration and medical establishment against the unjustified discrimination, unfair dismissal and unlawful suspension to restore highly qualified and experienced health professionals to support NHS services for the health and wellbeing of the public and the patients to and clear the waiting lists of millions of patients.
Request :
Thank you for supporting the cause to safeguard humanity. Your generous financial support is utmost important to seek justice through the high court against my unfair dismissal, ongoing suspension order and to protect freedom of speech and expression under Article 10 of human right act which is everyone right in this country. I fully trust U.K. courts justice system famous in the world. The estimated cost is £35000 to £40,000 thousands that includes the high court fee, lawyers fees and insurance and in case if we lost the case we will have to pay legal cost to the other party. Any money left would be used in children damaged by unlicensed vaccination and charity.
Just giving crowed funding page is attached underneath this video. Please donate generously to raise the funds and share it widely to send the message across the world for the support of public.
https://twitter.com/drmohammadiadi1/status/1544408245925826560?s=21&t=ijoEZcYejM2Dqkpfh0kLgw
Dr Muhammad Iqbal Adil
MB BS . FRCSEd. U.K. FRCSI ( Ireland)