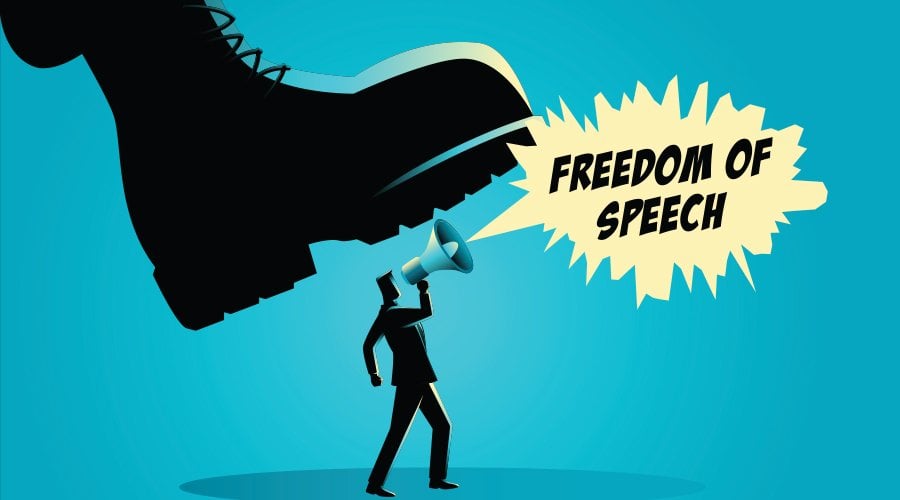 I went to the Free Speech Union's 'speakeasy' in Oxford last week. A great event, packed out, with lots of interesting conversation and a short talk from an Oxford philosophy professor on the dynamics of groupthink.
The FSU is a much-needed lobby group and union, fighting for its members' basic and essential free speech rights, which are so seriously under threat now.
It has to be said that the meeting was dominated by 'chattering-class' types like me – writers and academics – which is inevitable in a newish organisation set up by a well-known journalist after his own appalling hounding and attempted cancellation.
A few of us mentioned this overrepresentation: how important it was to promote the truth that free speech isn't just an issue for those whose livelihoods depend on writing and teaching. For every academic who needs protecting there will be thousands in 'ordinary jobs' who are bullied – self-censoring or literally shut down – into cowed silence. The free speech of a transport worker, fired for saying we don't live in an Islamic state, is at least as important as that of an Oxford don. After all, as the don said: "People like me are very difficult to sack." Not so the transport worker. And – to its great credit – the FSU represented the latter in a case he won.
I spoke as a teacher (interestingly, the only one there) who warned how chronic the situation of free speech in schools had become. I had the impression that people were mostly aware of this, but not of how critical the issue is – of the tsunami which will hit us all when the current generation at school are in positions of power. I heard many who were naïvely confident in the 'pendulum effect' – that the overreaches of wokedom will inspire a refreshing backlash. I'm less sure that this will do much for the everyday person (like me) who's been badly affected by the authoritarianism which we face. Wokedom exhibits classic 'anti-fragility' and is often strengthened for being attacked, its favourite position.
Read More: Why I Am a Free Speech Absolutist