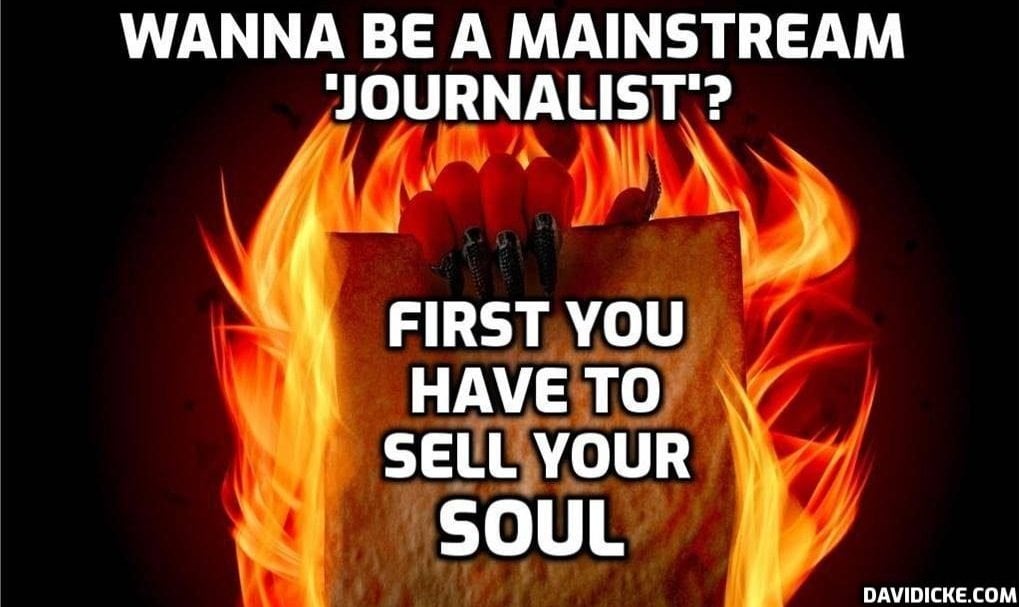 Just when you thought trust in the media couldn't sink any lower… it has.
Pollster Gallup has found that confidence in the establishment media has sunk to an historic low with both printed and television news seeing yet another another drop over the past year, each losing an average five percent of people who had previously said they had a "great deal" of trust in the institutions.
The survey found that only Congress is a less trusted institution in the U.S. than television news, with only 11 percent of respondents saying they have "quite a lot" of trust in it.
Newspapers garnered a little more, but still only a measly 16 percent.
The criminal justice system and banks are more trusted than the media at this point.
Journalist Glenn Greenwald pointed out that the only reason the media manages to register trust levels above zero is because of identity politics, specifically Democrats choosing to side with the blatantly biased agenda driven regime messaging outlets.
The only reason these pitiful numbers for trust in media aren't zero is because Dems — of course — trust the media in far larger numbers (35% for newspapers) than GOP (5%) and independents (12%). Same with TV news.

Everyone knows what side they're on.https://t.co/g0HUOXoDRt pic.twitter.com/oLyREMPCkE

— Glenn Greenwald (@ggreenwald) July 5, 2022
Read More: Gallup: Trust In Media Hits Historic Low