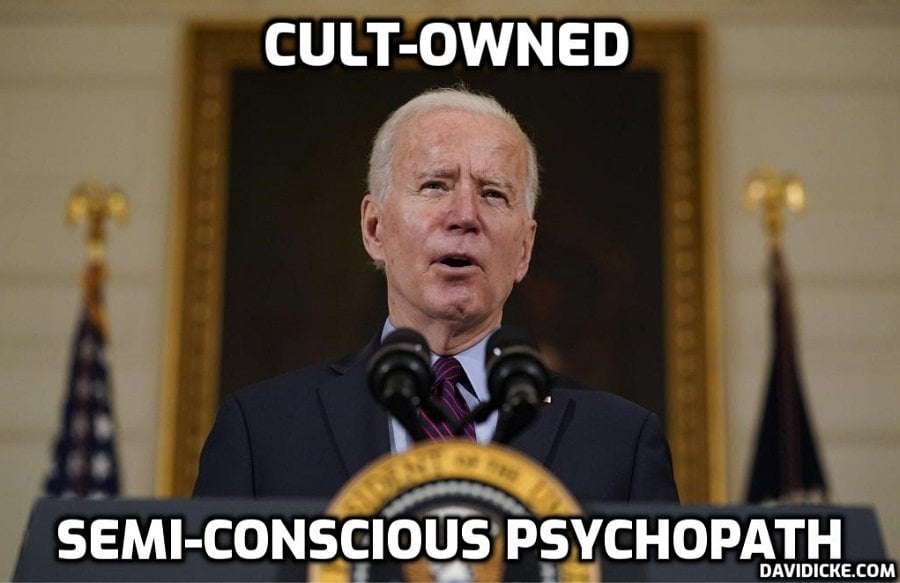 As Americans celebrate July the 4th, a new poll shows that President Biden's job approval has sunk to its lowest level ever.
A CIVIQS rolling job-approval average shows that 18 months into his term, Biden's job approval stands at just 30 per cent, while 57 per cent disapprove of the job he is doing.
With 12 per cent of participants refusing to be drawn on whether they approve or disapprove of Biden, his overall net job approval now stands at negative 27 per cent.
The figure marks Biden's worst job approval since becoming president, and he is now underwater in 48 states, with only voters in Hawaii and Vermont showing more approval than disapproval.
Having stood at 34 per cent in May, Biden's job approval has sunk by a further four percentage points, with only 19 per cent of Independents approving of him, and 67 per cent showing disapproval.
Biden's popularity hasn't been helped by his endless verbal slip-ups, which have left many Americans concerned about his mental faculties.
However, the most damaging aspect of his presidency has undoubtedly been his failure to deal with a cost of living crisis which has seen inflation soar and gas prices hit new records.
Biden loyalists have become increasingly absurd in trying to explain away gas price hikes and inflation, with former Treasury Secretary Larry Summers blaming people who downplay what happened on January 6.
"The banana Republicans who are saying that what happened on January 6th was nothing or OK are undermining the basic credibility of our country's institutions and that in turn feeds through, uh, for inflation," said Summers.
Read More: Biden Job Approval Hits New Low