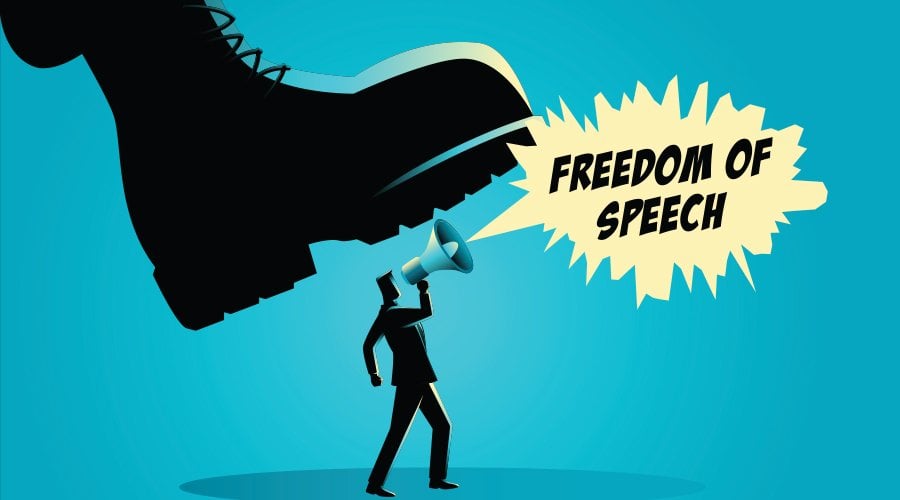 The Higher Education Policy Institute has just published a survey of British students' attitudes to free speech. It's basically a repeat of the survey they published back in 2016, which allows us to look at trends over time. Unfortunately, as Toby has already noted, they're not pretty: students have become less supportive of free speech over the last six years.
One example is shown in the chart below. Respondents were asked which of two overall policies their university should favour.
Back in 2016, 27% said "Ensuring unlimited free speech" versus 37% who said "Ensure that all students are protected" – a 10-point gap. Yet by 2020, the percentages were 17% and 61% – a 44-point gap!
What's more, students are in collective denial about the diminishing status of free speech on campus. In this year's survey, only 38% agreed that "universities are becoming less tolerant of a wide range of viewpoints". The rest were either unsure or said they disagreed. Unsurprisingly, women were substantially less likely to agree.
Interestingly, if we compare attitudes in Britain to those in America, there's less evidence that things are getting worse. Since 2016, the Knight Foundation has carried out four surveys of American students' attitudes to free speech, asking the same kinds of questions as the Higher Education Policy Institute.
The chart below shows results for a question in the Knight Foundation's survey that's almost identical to the one above.
Read more: A Lot More Students Do Not Support Free Speech on Campus in Britain and America