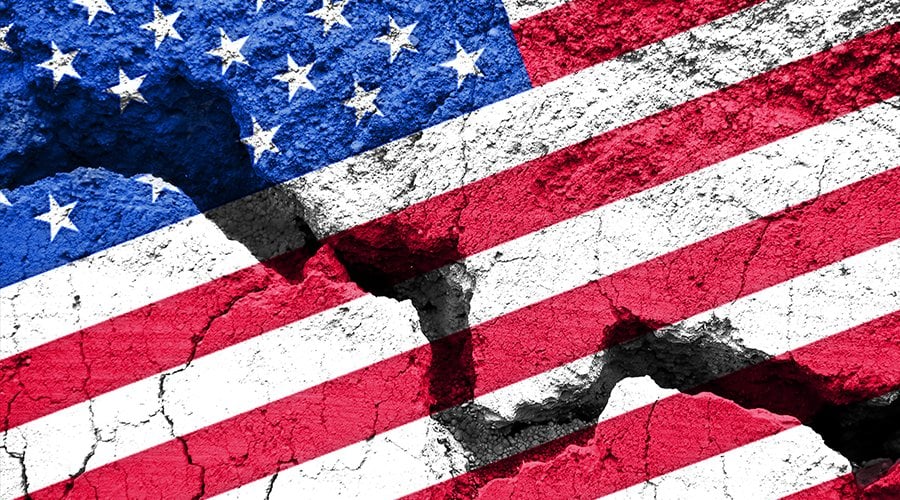 A new Gallup poll has found that 50 percent of Americans rank moral values in their country currently as "poor," with only 13 percent saying those values are good.
The poll found that 37 percent rate moral values as 'fair', but only 1 percent rate them as excellent.
Gallup notes that it is the worst ranking of moral values among American for two decades, and that an already negative trend has worsened.
"While the amount of Americans who rate the moral values of the country as poor has been fairly consistent over the last five years, the number did decline to 43% in 2020 before rising again in the last two years," the pollster notes.
When looked at through the lens of politics, it comes as little surprise that more Democrats currently rank moral values in the country as good or excellent.
A total of 72 percent of Republicans rated moral values as "poor," while just 36 percent of Democrats concurred.
On the flip side, 48 percent of Democrats ranked moral values as "fair" with 15 percent rating them as "excellent."
What the hell are those people smoking?
Read More: Poll Finds Half Of Americans Rank Moral Values In Country As "Poor"