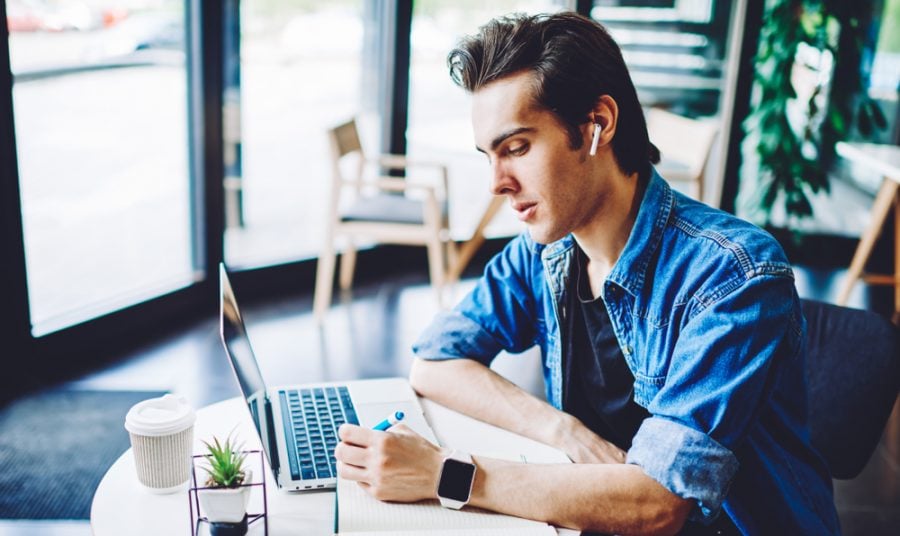 Perhaps one of the most complex parts of school is dealing with homework. Such assignments can be long and tedious at times, but they play a critical part in our education. If you struggle with completing your homework on time, `you're in luck because, in this article, we go over five simple tips you can follow to get your school assignments done faster.
Homework Hacks: 5 Tips to Get It Done Faster
Here are 5 easy to follow tips to finish your homework faster:
Have a list.

Create a distraction-free zone.

Prepare all the necessary supplies.

Take breaks in between sessions.

Reward yourself.
We go into these steps in more detail and provide real-world examples of how they can help you in the section below.
Have a list
Finishing a bunch of homework in time might seem impossible due to the sheer abundance of assignments you may have on your hands. However, you can deal with your academic load if you separate it into more digestible pieces. To do that, create a list will all your assignments and note the deadlines for each one.
Create a distraction-free zone
You now need to find the right place to study, and luckily for you, there are several different places you can pick. The place you decide on should be free of distractions that might derail you from completing your homework on time. Avoid areas that have access to a TV or gaming console. You would also need good lighting and a proper desk to study effectively.
Prepare all the necessary supplies
When you have found a suitable place to do your homework, you need to ensure that you have all the tools to complete it. This is to avoid having to get up multiple times while working on your homework — this will distract you from your assignment. In addition, you should make sure to have everything you need nearby, such as books, pens, and a backup lamp, in case it gets too dark. While it might be impossible to plan for every scenario, you would be limiting the number of times you get distracted by planning ahead.
Take breaks in between sessions
 If you will be working on your homework for hours without any breaks, you will get tired, and overwhelmed and your efficiency will decrease. You might think it's best to keep going, even if you're tired, but your performance will inevitably be degrading. As a result, you could take much longer to finish your homework. This is especially true in the case of creative writing assignments, as you need a fresh and rested mind to work on such tasks. Therefore, try to take short, frequent breaks when doing your homework.
Reward yourself
When you hit certain milestones, you should take out time to reward yourself. For example, let's say you need to write a 1000-word essay. You could decide to use an affordable and reliable GrabMyEssay review to complete this academic assignment, or you might decide to write it yourself. If you choose the latter option, you can set milestones for every 200 words. Aside from taking a break after hitting these milestones, you could decide to reward yourself with a treat or some time online. This would release dopamine into your brain and encourage you to reach the next milestone.
Final Thoughts
As a student, you need to complete your homework on time so that you are able to rest and spend free hours leisuring or interacting with your friends or family. Also, completing your homework on time will allow you to review it and make sure it has no mistakes and will grant you a good mark. Hopefully, the tips we provided in this article prove helpful and will allow you to finish your homework in no time.
Author's Bio
Joanne Elliot is an English tutor for children and a writer. She works to achieve the best academic results by giving her students insightful advice. With time, Joanne has understood how to encourage better performance, and now she shares what she has learned through her articles.