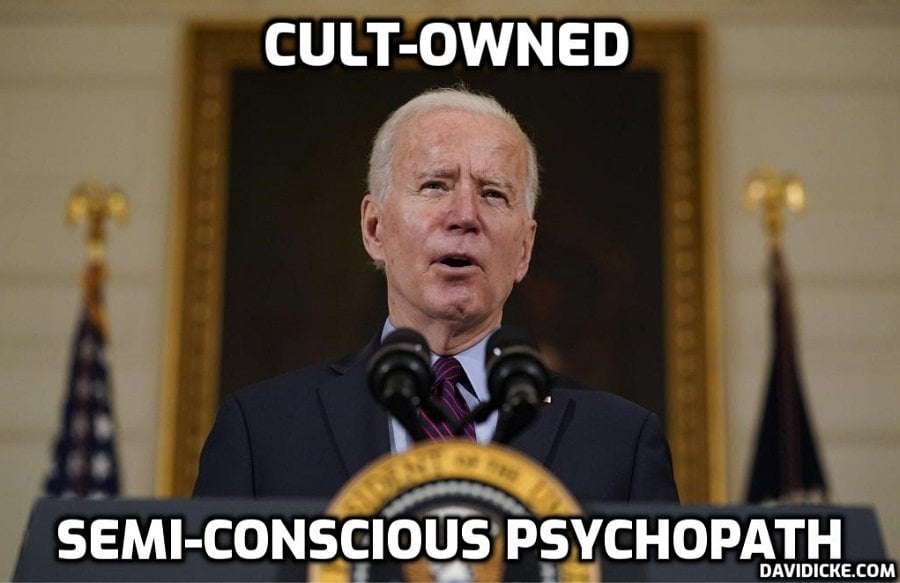 Biden's immediate abandonment of his 2020 vow to turn the Saudis into "pariahs," and his increasing support for the regime, shows the core deceit of U.S. propaganda.
In 2018, President Trump issued a statement reaffirming the U.S.'s long-standing relationship with the Saudi royal family on the ground that this partnership serves America's "national interests." Trump specifically cited the fact that "Saudi Arabia is the largest oil producing nation in the world" and has purchased hundreds of billions of dollars worth of weapons from U.S. arms manufacturers. Trump's statement was issued in the wake of widespread demands in Washington that Trump reduce or even sever ties with the Saudi regime due to the likely role played by its Crown Prince, Mohammed bin Salman, in the brutal murder of Washington Post columnist Jamal Khashoggi.
What made these Trump-era demands somewhat odd was that the Khashoggi murder was not exactly the first time the Saudi regime violated human rights and committed atrocities of virtually every type. For decades, the arbitrary imprisonment and murder of Saudi dissidents, journalists, and activists have been commonplace, to say nothing of the U.S./UK-supported devastation of Yemen which began during the Obama years. All of that took place as American presidents in the post-World War II order made the deep and close partnership between Washington and the tyrants of Riyadh a staple of U.S. policy in the Middle East.
Yet, as was typical for the Trump years, political and media commentators treated Trump's decision to maintain relations with the Saudis as if it were some unprecedented aberration of evil which he alone pioneered — some radical departure of long-standing, bipartisan American values — rather than what it was: namely, the continuation of standard bipartisan U.S. policy for decades. In an indignant editorialfollowing Trump's statement, The New York Times exclaimed that Trump was making the world "more [dangerous] by emboldening despots in Saudi Arabia and elsewhere," specifically blaming "Mr. Trump's view that all relationships are transactional, and that moral or human rights considerations must be sacrificed to a primitive understanding of American national interests."
Read more: Joe Biden's Submissive – and Highly Revealing – Embrace of Saudi Despots (Biden will do whatever his Cult handlers tell him)