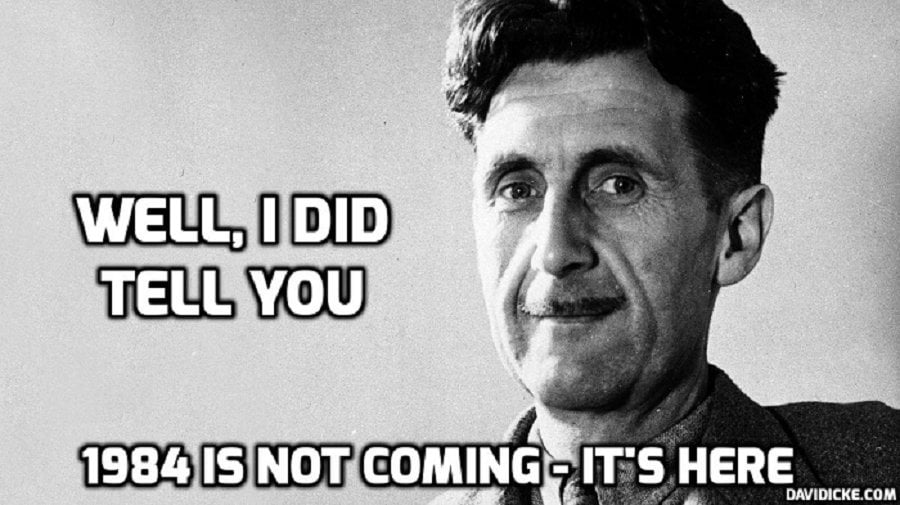 Since January 6, 2020, police state-worshiping politicians have been chomping at the bit to expand the police state in the name of "Domestic Terrorism." In true tyrannical fashion, on Wednesday they finally got what they wanted as the House passed the Domestic Terrorism Prevention Act in a purely partisan vote.
Not letting a tragedy go to waste, House Democrats exploited the Buffalo massacre to get their legislation passed. Every single Democrat and one Republican voted for the act which will do nothing to stop a future attack and do everything to further diminish your freedom and expand the police state.
Domestic terrorism is already illegal and federal and state law enforcement agencies already have bloated budgets and an over abundance of rights-violating tools at their disposal. Currently, the federal government monitors all social media posts, has the ability to listen to your phone calls, read your text messages, and warrantlessly spy on you in various different ways.
This massive arsenal of police state tools still did nothing to stop the massacre in Buffalo and the shooter was on their radar and openly threatened to carry out mass violence.
The police state built around preventing domestic terrorism is so large that the FBI has to actually groom people to make arrests to justify their existence while allowing actual threats to go unchecked.
We witnessed this bloat in the alleged plot to kidnap Michigan Gov. Gretchen Whitmer and the subsequent acquittal of two of the alleged kidnappers. Daniel Harris and Brandon Caserta were each cleared in the case because their defense proved that FBI informants had initiated the kidnapping plan and coaxed the mentally diminished men into agreeing to the scheme. In other words, the FBI foiled an FBI-created terror plot.
Read More: The Domestic Terrorism Prevention Act Will Do Nothing to Stop Terrorism and Everything to Grow the Police State