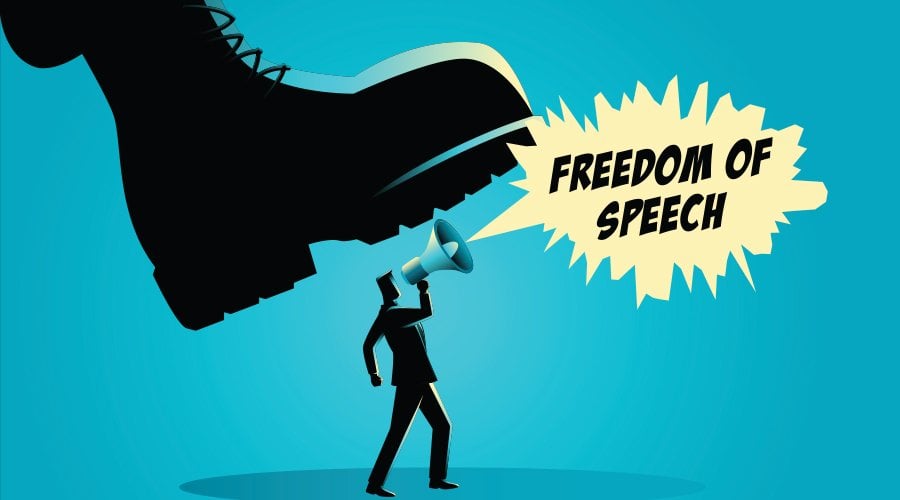 Most of us are aware that it's not only online but also things published by corporate media that aren't always what they seem. However, a major difference between government or corporate media reports and independent or citizen reports shared online, is the latter allows for public discourse and open debate, providing they are not censored, while corporate media and their fact-checking services do not – they prefer a top-down "above all" approach.
Denying public debate negates the all-important diversity of thought in a liberal and democratic society. Silencing counterarguments that challenge their preferred storyline enables governments and corporate media to create a one-sided narrative. A narrative that, left unchallenged, moves further and further away from the truth. But here's a fact that you will not find on either GOV.UK or Full Fact: a lie cannot become truth, no matter how often it is repeated.
The SHAREChecklist attempts to provide advice on what to share and what not to share apparently for the good of others. Information that does not originate from their sources could be "harmful to share with our friends and families," the UK government claims.
It's important to understand that we, the people, are in the midst of an information war. One which began in earnest at the start of 2020. A battle in the public space for complete and truthful information while governments and their advisors attempt to manipulate our perceptions and behaviours so we obey their instructions, without question, even when those instructions prove to be harmful.
Even the most trusting know that governments and politicians hide the truth, manipulate the truth and even outright lie – it's merely the extent that varies. We know that governments use mass media – television, radio and online – as tools to roll out their narratives to the public en masse. Additional government tools include initiatives such as their SHAREChecklist campaign.
At the very least corporate media is biased but as they sink deeper into an ever-narrowing storyline it is becoming apparent that reports are being manufactured and that they are activists seeking to implement an agenda, they are not journalists.
Fact-checking services do not provide facts they provide opinions. Last year, Facebook admitted in court that its "fact checks" are nothing more than statements of opinion. Not experts' opinions but those of the "fact-checkers." And self-described "fact-checkers" are not independent. They are dependent on donations from large corporations, the same corporations that work to craft a narrative and silence public debate through censorship.
As we work through the checklist what will become apparent is that in no way does the government advise, or even so much as hint at encouraging: critical thinking, comparing a variety of sources, open dialogue or debate. The checklist leads readers along a path to following a narrative set by a centralised coterie – the government or whoever is "advising" them.
The Government's first bit of advice is to "make sure information comes from a trusted source." This is common sense and something we should all be doing, and most likely instinctively are. What each of us believes are "trusted sources" is decisive.
A source that has been proven to lie without remorse is not a source to be trusted. Any source that consistently and persistently promotes Covid injections as "safe and effective" and so roll up your sleeve for another shot, for example, is not to be trusted. Within these sources, the lies are pathological and systemic. Such a source – the BBC, SAGE or UK government, for example – does not suddenly and inexplicably switch from being wanton liars to being truthful.
Read More : Ministry of Truth: UK Gov. uses hardworking Taxpayer's money