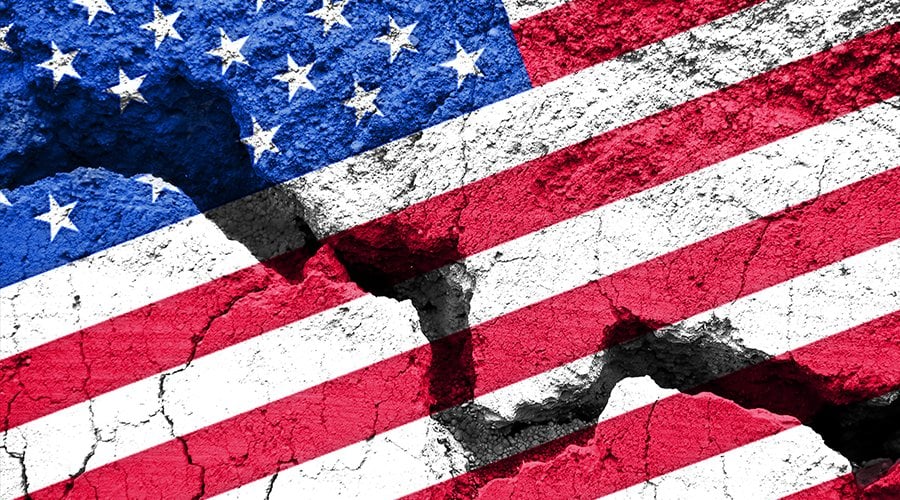 The General Social Survey is a long-running survey of the US population that's taken place every few years since the 1970s. It asks about respondents' demographic characteristics, political views and social attitudes. One of the questions concerns happiness with one's life. Specifically, respondents are asked:
Taken all together, how would you say things are these days—would you say that you are very happy, pretty happy, or not too happy?
The percentage of Americans saying "not too happy" has been consistently below 20% since the question was first posed in 1972. But in the latest survey, something rather concerning happened: there was a dramatic rise in the percentage saying "not too happy" – from less than 15% in 2018 to more than 22% in 2021 (see below).
There was also a corresponding decline in the percentage saying "very happy" – from 30% to less than 20%. (The survey didn't take place in 2019 or 2020, so we don't have data for those years.)
Changes of this magnitude in social surveys are extremely rare, especially when it comes to questions like the one about happiness. Could they be due to some methodological issue with the General Social Survey?
Read More: Did Lockdowns Cause the Biggest Drop in American Happiness Since Surveys Began?