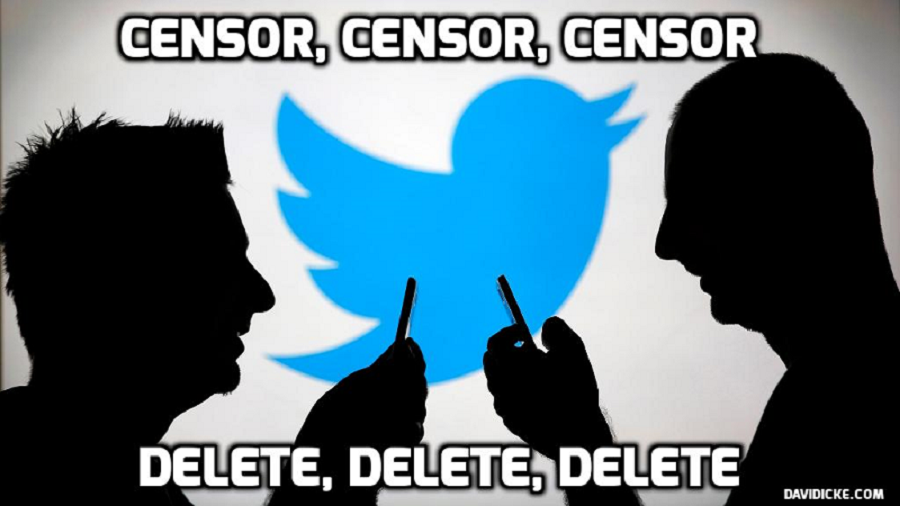 Twitter backtracked, admitting it got it wrong.
Twitter is still fighting against Covid-related information using various censorship methods, including censoring academics and labeling what appear to be legitimate news stories based on scientific studies as "potentially spammy or unsafe."
Professor Carl Heneghan, who heads the University of Oxford's Center for Evidence-Based Medicine, got locked out of his Twitter account that has over 100K followers last weekend for sharing a link to a Mail on Sunday story about an Oxford study into the Covid death toll in the UK.
The study found that the 164,000 number may be exaggerated, thanks to errors in the way fatal outcomes were recorded in hospitals and nursing homes.
Despite the fact the Oxford study relied on reviewing 800 responses to freedom of information requests sent to these institutions to arrive at its conclusions, Twitter's "fact-checkers" decided to slap a warning on the link, trying to dissuade those sharing the story by effectively calling it fake news.
Heneghan was one of the scientists involved in producing the study that the article was about, and was not spared Twitter's Covid censorship either: his account got locked for a policy violation, while the professor was accused of spreading "misleading and potentially harmful information related to Covid-19." On top of that, Heneghan was warned that should he continue with such "violations," he could be banned permanently.
Read More: Twitter censored Oxford academic who shared Daily Mail article about inflated Covid deaths