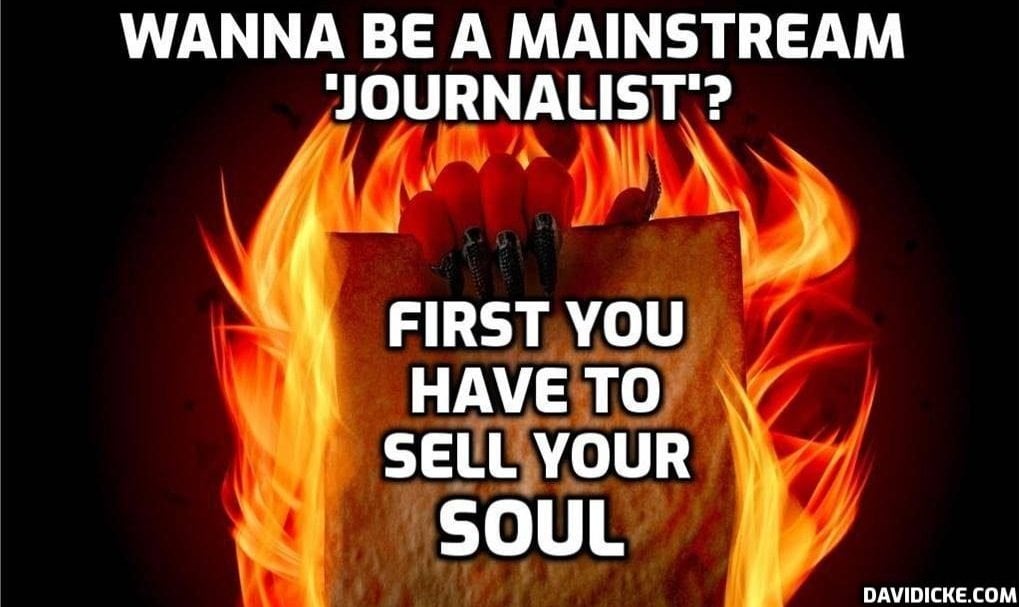 By: Gary D. Barnett
"Until you realize how easy it is for your mind to be manipulated, you remain the puppet of someone else's game."
~ Evita Ochel

Once again, black is white and white is black. We are all living in a state-created inversion. The press, as has been noted in this country and others since the beginning, was charged with the noble role of informing the people about what is actually going on around them. The freedom of the press has been lauded as necessary for any free society to exist. America's own so-called 'Bill of Rights' in the first amendment states that Congress shall make no law prohibiting the free exercise thereof; or abridging the freedom of speech, or of the press, but all government 'guarantees,' as has been exposed, are as worthless as the paper on which they are printed. If all this is true, then why is the entirety of all mainstream and major press and media so corrupt, dishonest, colluding, state-supporting, evil, and essentially controlled by the CIA? Why are virtually all 'news' reporting entities owned by the same small group of individuals and companies, or the state itself? Why is most all the 'reporting' just propaganda, regardless of the venue?
The only sane position to take in this day and age is to understand that every word coming from the whores in the press, the politicians, and the media are absolute lies. Everything should be considered a falsehood, and should be ignored until and unless it is completely verified and supported by fact.
We are living in madness; we are living in total absurdity. There is no other way to explain our current situation. So why does the bulk of society, not just in this country, but around the world, still cling to every word coming from the state and its minions in the press and media? Why do people believe whatever they are told to believe, without the benefit of any facts or logic; even to the point of voluntarily destroying their own life's work, their families and loved ones, their communities, and their very souls? Can this ever be legitimately explained?
All this boils down to the sad truth that the people at large desire a master/slave relationship in order to function, without putting forth the effort necessary to live as free men. This is of course pathetic, but it is a fact of life in modern times. Because of this dependent nature, humanity is facing hell on earth, and even possible extinction. That is quite a price to pay for being too lazy, stupid, and gullible to function as responsible individuals. Instead of relying on one's own abilities, one's own moral compass; most rely on government to tell them how to act, how to think, what to believe and not believe, and what to condemn or accept.
One major example of this current behavior is brutally evident, and is a very dangerous risk to all. That is the plotted and planned U.S, NATO, Russia, and Ukraine, debacle that is playing out in front of us. There are no 'good guys' here, only evil tyrants and government stooges without the capability to see the fatal risk in the games they play, or any soul to care about the outcome. Of course, the masses are tricked by their masters and media into picking a side. As is always the case, another nefarious coup is turned into one of each side hating the other; each supporting the evil intent of both, without the ability to ascertain the truth, which is that they are being played as fools by those holding power over them. Once sides are taken, the ability to control all increases dramatically, just as was planned all along by the state actors.
Read More – The Power of Propaganda: State Control of the Press and Media Will Be the Death Knell of Freedom