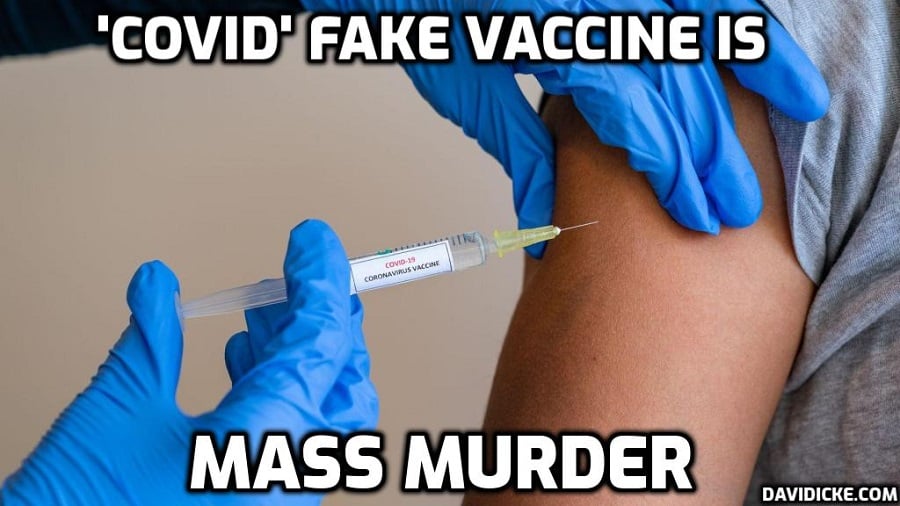 On Day 6 of the Grand Jury Proceeding by the Peoples' Court of Public Opinion, Ilana Rachel Daniel gave an outline of what has happened in Israel during the "pandemic," particularly in regards to covid injections.
"The Jewish people have historically served the world as the canary in the coal mine. We act as a reflection. When it's bad with and within us, that's a sign of where there's brokenness in the world," she said.
Netanyahu bought 60 million Covid injection doses at the very onset for Israel's population of 9 million. It was obvious there was not going to be one but multiple injections. "As we've yelled from the beginning, 'four doses per person', but even I didn't think would be within only one year's time," said Daniel .
Ilana Rachel Daniel, is an Israeli health advisor, health and safety researcher, activist, and writer.  Her testimony to the Grand Jury included the following:
"Netanyahu in December 2020 informed, and I do mean informed, the country on national television that we would all be vaccinated by March. And then he proceeded to do all in his power to make good on that declaration.
"What ensued was the operation to inject as many Israelis en masse as possible with this novel technology for the first time ever, was not only a breach of the Nuremberg codes that were resulted of the torture of human testing on this very people, but irrefutably violated the most basic tenets of 'first do no harm' and informed consent.
"Informed consent is, maybe was, the foundation of modern medicine. It's the answer to the unimpeded atrocities of the Holocaust and the conclusion of the Nuremberg trials and their subsequent codification.
"Israelis were not given informed consent.
"Now, rather infamously, when the Ministry of Health posted on Facebook that the booster seemed to be altogether "safe and effective," they received upwards of 27,000 comments from Israelis describing catastrophic reports of the harm or death incurred post-injection.
Read More: Ilana Rachel Daniel: Israel, The Canary in the Coal Mine

04