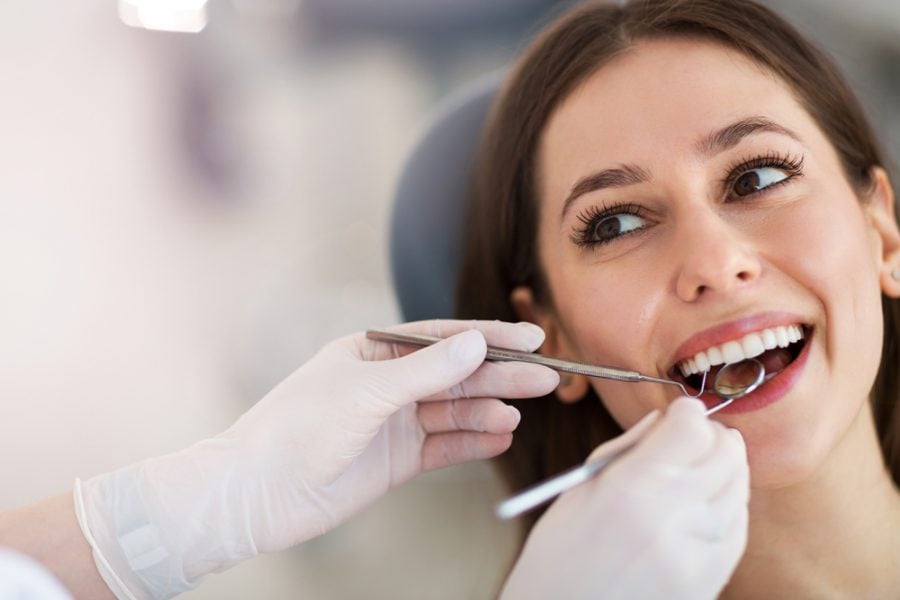 Only a third of English adults have seen a NHS dentist in the past two years of the pandemic, statistics have revealed.
Official health service data shows just under 15.8million adults in England were seen by an NHS dentist in the 24 months to the end of 2021.
It marks a 6million drop-off compared to the 24 months to the end of 2019, the last period of data unimpacted by the Covid crisis.
Like many other services, people struggled to access dentistry during the pandemic as many practices were forced to shut their doors during lockdown.
Hundreds of dentists also left the profession or went entirely private, exacerbating a long term trend in the workforce.
The new report prompted the British Dental Association (BDA) to warn the sector was in the 'last chance saloon' and urged government to commit to rapid and sweeping reform of the industry.
They warned the nation's oral health will begin to suffer due to widening inequality between those unable to see an NHS dentist and those who can afford to go private.
Less adults being able to see an NHS dentist will eventually come back to bite the nation, the BDA warned, as minor problems that could be fixed with simple procedures become more severe and expensive to treat.
The BDA added that nearly 1,000 dentists have left the NHS in the last year, a trend they expected to continue.
Recent surveys conducted by the BDA indicated that 40 per cent of dentists said they were likely to change career to seek an early retirement, citing current pressures on services.
Read More : Only a THIRD of English adults have seen an NHS dentist