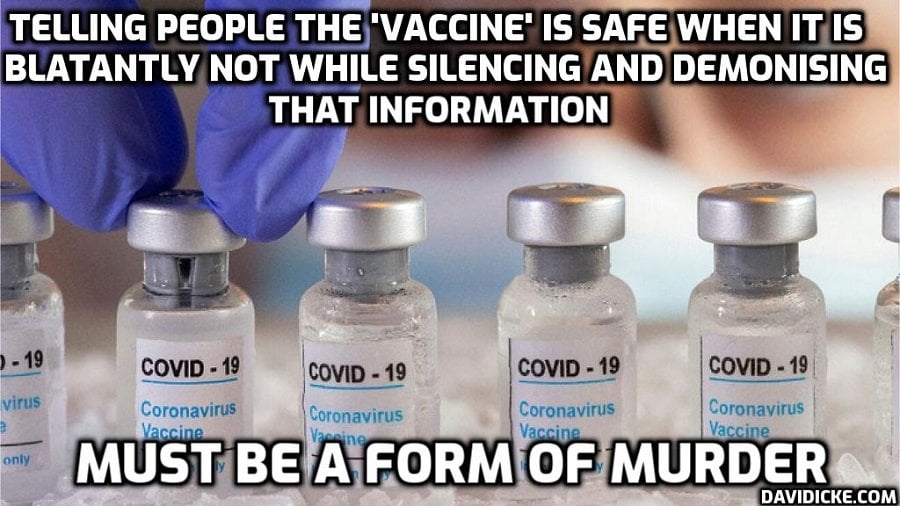 The latest Covid-19 Statistical report published by Public Health Scotland shows that the triple vaccinated have accounted for the vast majority of Covid-19 hospitalisations and deaths over the past month, witht the vaccinated population as a whole accounting for 4 in every 5 hospitalisations and deaths.
Public Health Scotland's (PHS) weekly Covid-19 Statistical Report contains figures on Covid-19 cases, hospitalisations, and deaths by vaccination status and the latest report does not do anything to justify that the Covid-19 vaccines have a positive effect.
The following graph shows the number of Covid-19 hospitalisations by vaccination status in Scotland. The data has been extracted from table 14, found on page 44 of the PHS Covid-19 Statistical report published Wednesday 26th Jan 22.
Between 25th Dec 21 and 21st Jan 22 there were 3,096 Covid-19 hospitalisations recorded in Scotland, and the vaccinated population accounted for 81% of them, with the triple vaccinated accounting for 61% of all hospitalisations among the vaccinated, and the double jabbed accounting for 32%.
Each week since 25th Dec has seen the triple vaccinated population account for the most Covid-19 hospitalisations, with the double vaccinated not far behind, as can be seen in the following graph.
Read more: Fake vaccinated account for 4 in every 5 'Covid' hospitalisations & deaths in the past month – the majority triple jabbed